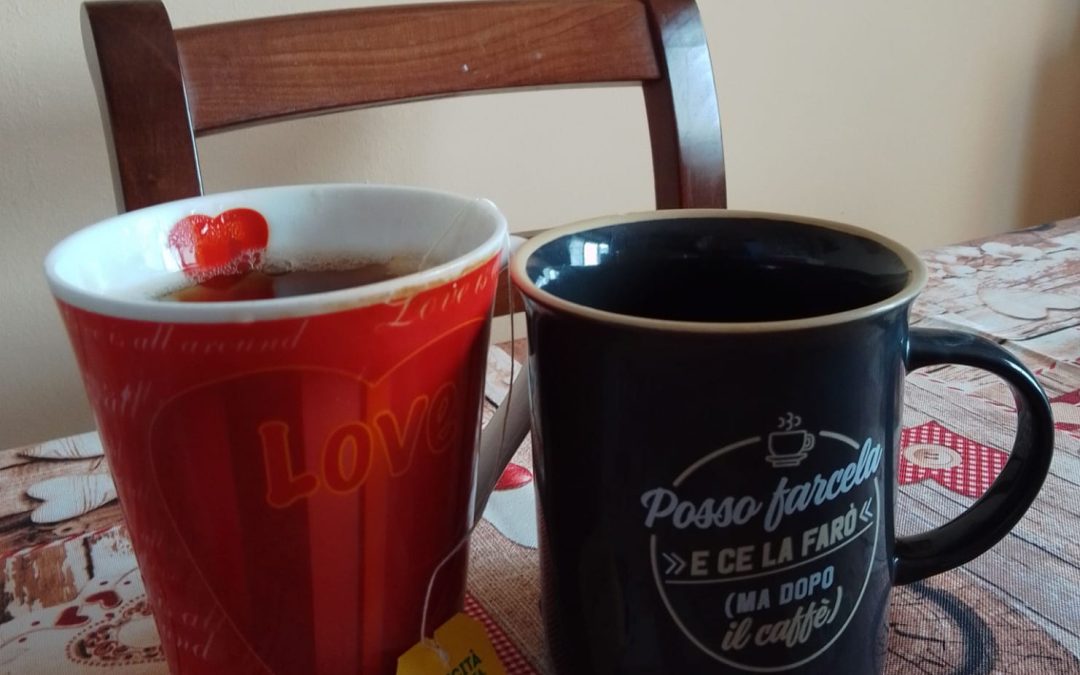 I am delighted to receive this photo for the categhory journey from mug to mug! 
I sincerely thank Valeria: her cute mug comes from Piedmont.
I can do it, and I will, but after the coffee.
Basically a mantra printed on the mug.
Encouragement with every sip.
What to say? Perfect!
In Piedmont there is a place of the heart for me: Novara, a city that holds important moments of my life.
But Valeria sparked my interest in another place in particular.
A place where a very special drink is served in glasses without handles… bicerin, in fact.
I'm talking about the legendary Caffè al Bicerin since 1973 in Turin. 
Here is Valeria's Bicerin!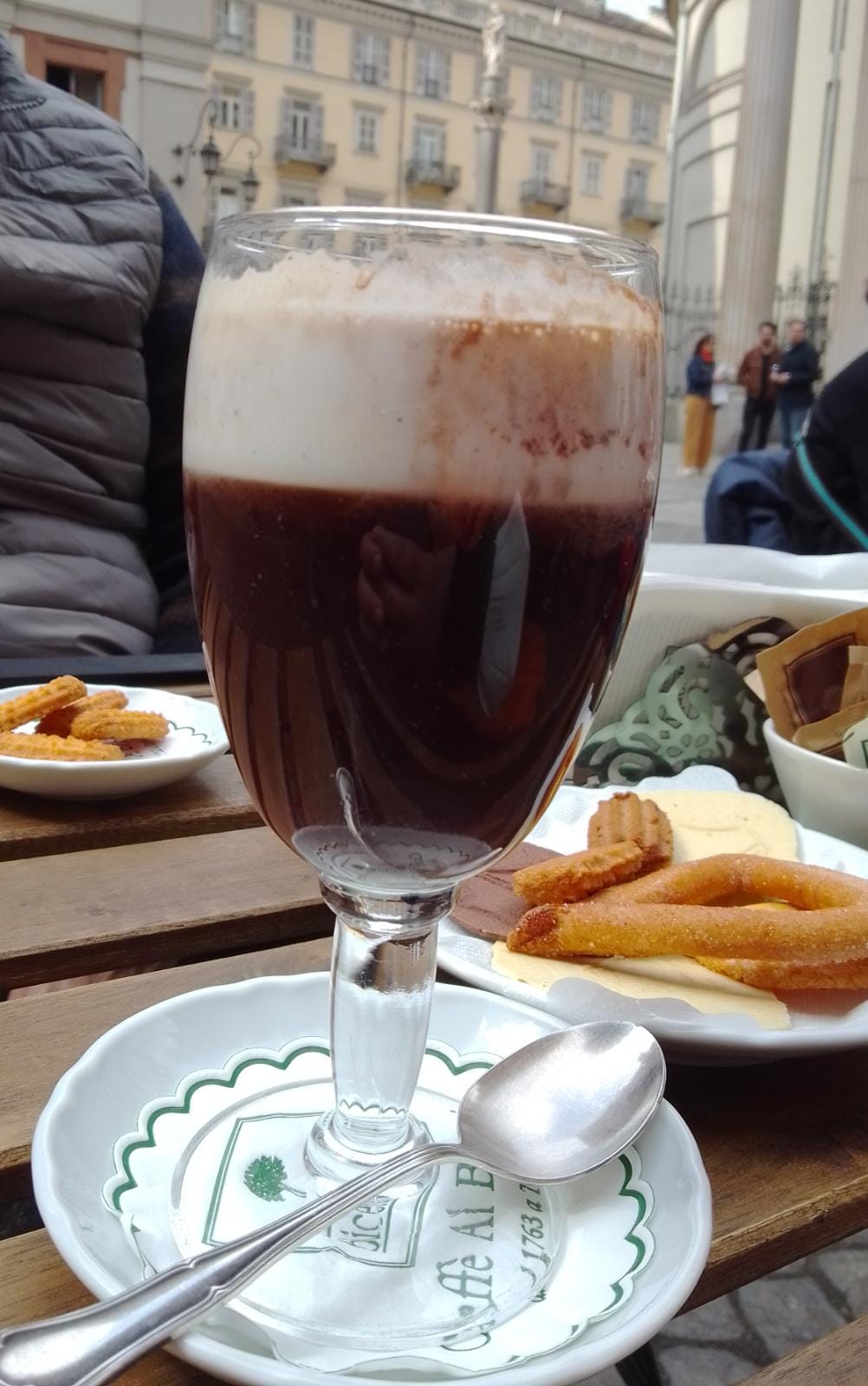 I don't know about you but I feel a sudden desire to taste it 🙂
Valeria told me that it should be drunk as it is served: that is, without mixing it.
The Bicerin is in fact composed of three basic ingredients: coffee, cream and chocolate … good company no doubt about it 🙂
Obviously, however, Bicerin is much more than that, and it is above all history.
The story of an eighteenth-century drink made up of three different separate glasses, almost as if for a sort of ritual, which over time has evolved into the current version that brings together n poc 'd tut.
Story also told in the Virtual Museum of Turin. 
History of a drink that boasts illustrious admirers.
Umberto Eco tells it in The Prague Cemetery:
… I had gone as far as one of the legendary places of Turin at the time. Dressed as a Jesuit, and enjoying the amazement I aroused with malice, I went to Caffè Al Bicerin, near the Consolata, to take that glass, which smelled of milk, cocoa, coffee and other aromas. I still didn't know that even Alexandre Dumas, one of my heroes, would have written about the bicerin a few years later, but in the course of two or three raids in that magical place I had learned all about that nectar …
Nectar gives a pretty good idea, don't you think?