Questo articolo è disponibile anche in:

Italiano
2

min lettura - read
After the rice article, Paola was so FANTASTIC that she came up with a KEEP CALM recipe that you can find here. 
It is a salty, stuffed and anti-waste rice quiche in perfect PRIMO NON SPRECARE – FIRST DON'T WASTE style.
Obviously I couldn't wait to try, but before it would be better to indicate as a premise a necessary WARNING: you follow Paola's original recipe and instructions

INGREDIENTS:
300 grams of rice
½ liter of milk
½ liter of water
1 teaspoon of turmeric
1 egg
1 yogurt (or 100 grams of ricotta)
1 handful of cooked herbs
a few slices of raw ham
3 tablespoons of grated Parmesan
1 handful of hazelnuts
salt and pepper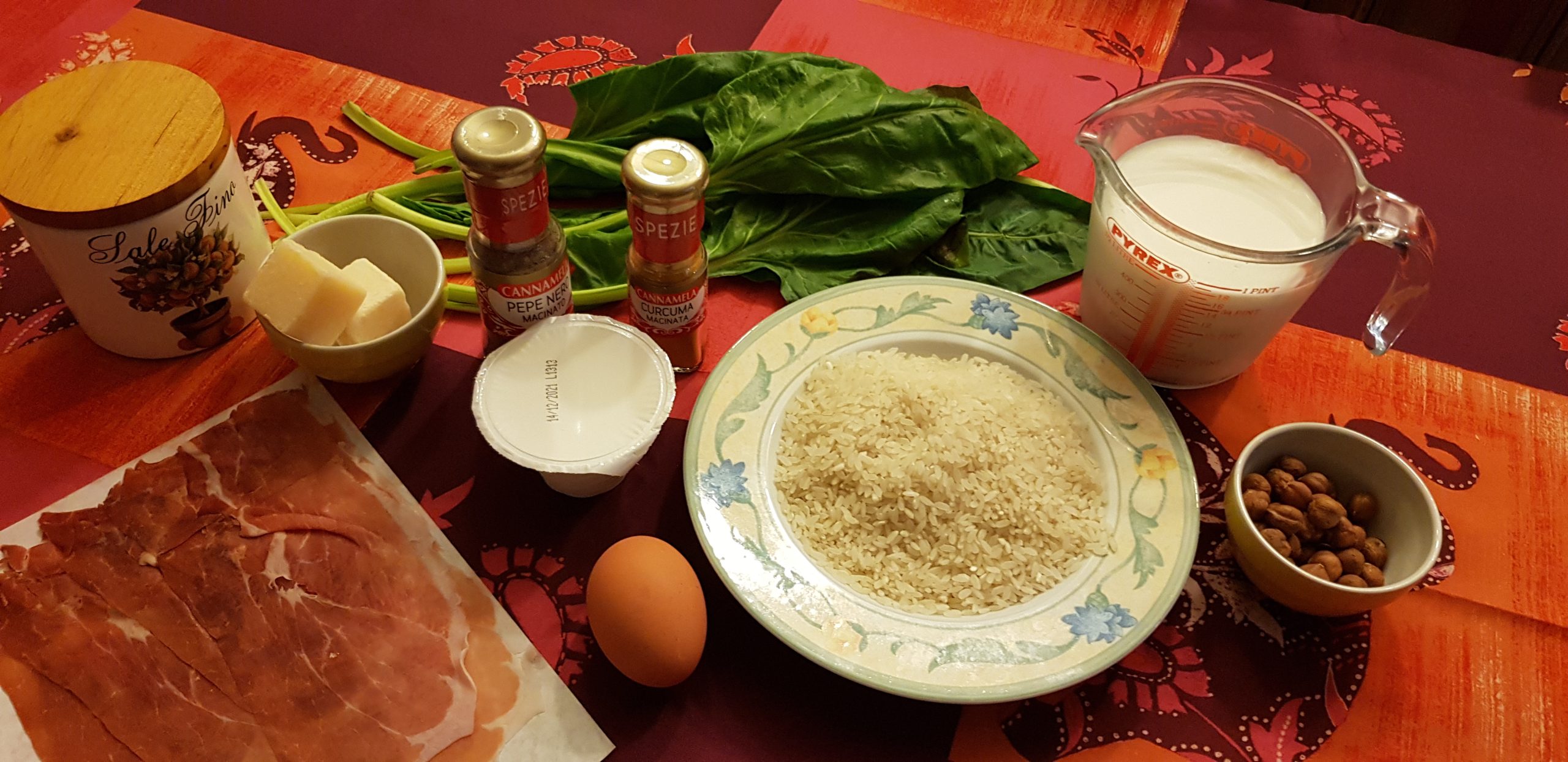 I FOLLOWED THE PROCEDURE EXPLAINED BY PAOLA:
1. Heat milk, water, turmeric and a teaspoon of salt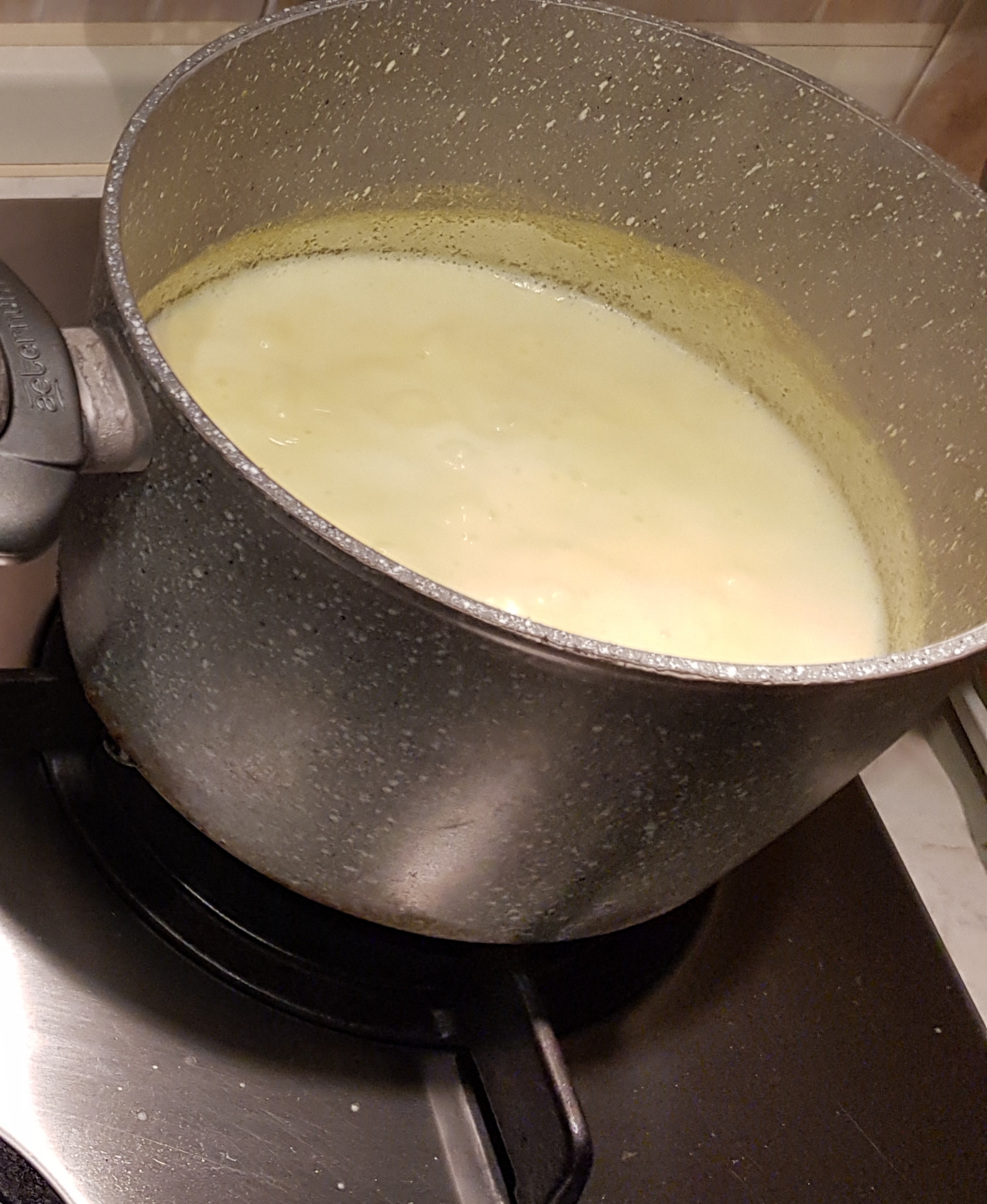 2. When it boils, throw in the rice and cook it for ten / fifteen minutes: you need to get a soft cream
3. In the meantime, put the hazelnuts in a bag to crush them with the meat tenderizer without breaking them too much (I think I have exaggerated …)
4. Add to the rice mixture: yogurt (I used ricotta) egg, salt and pepper as much as you prefer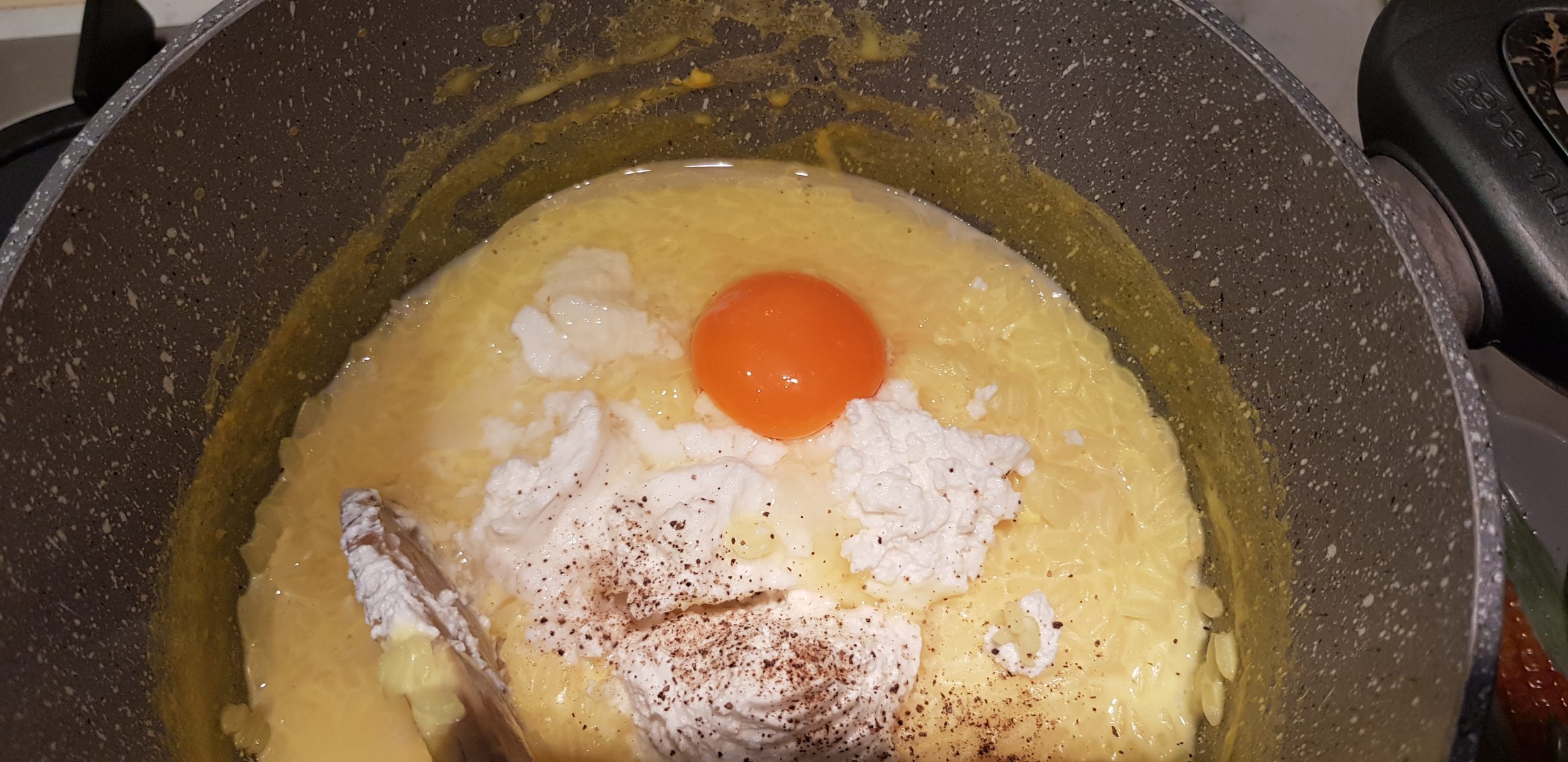 5. Lightly grease the pan, or use a wet and well wrung sheet of baking paper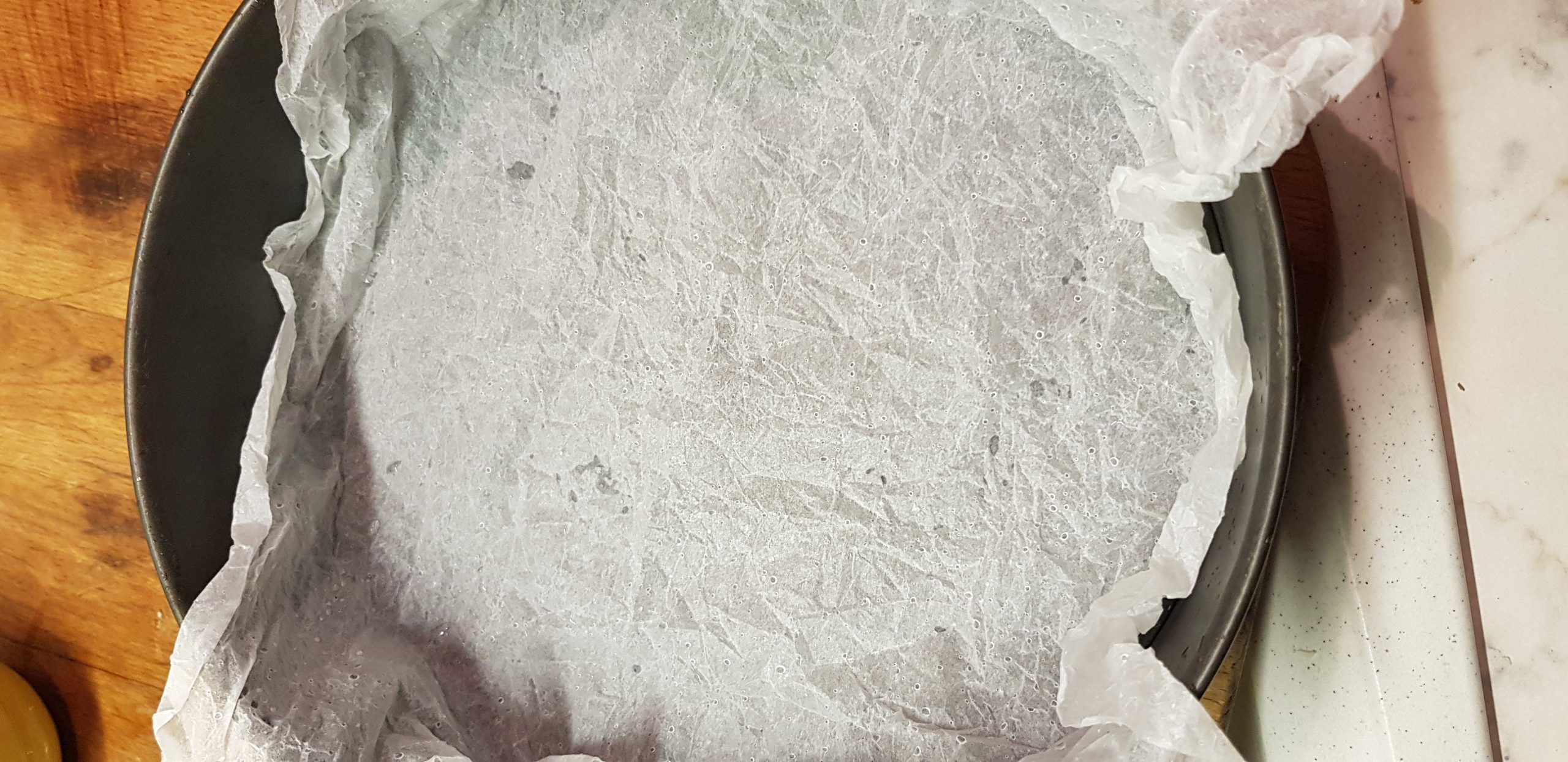 6. Turn on the oven at 200 ° in static mode (since I did not take the photo of the oven, I sneak in that of the herbs)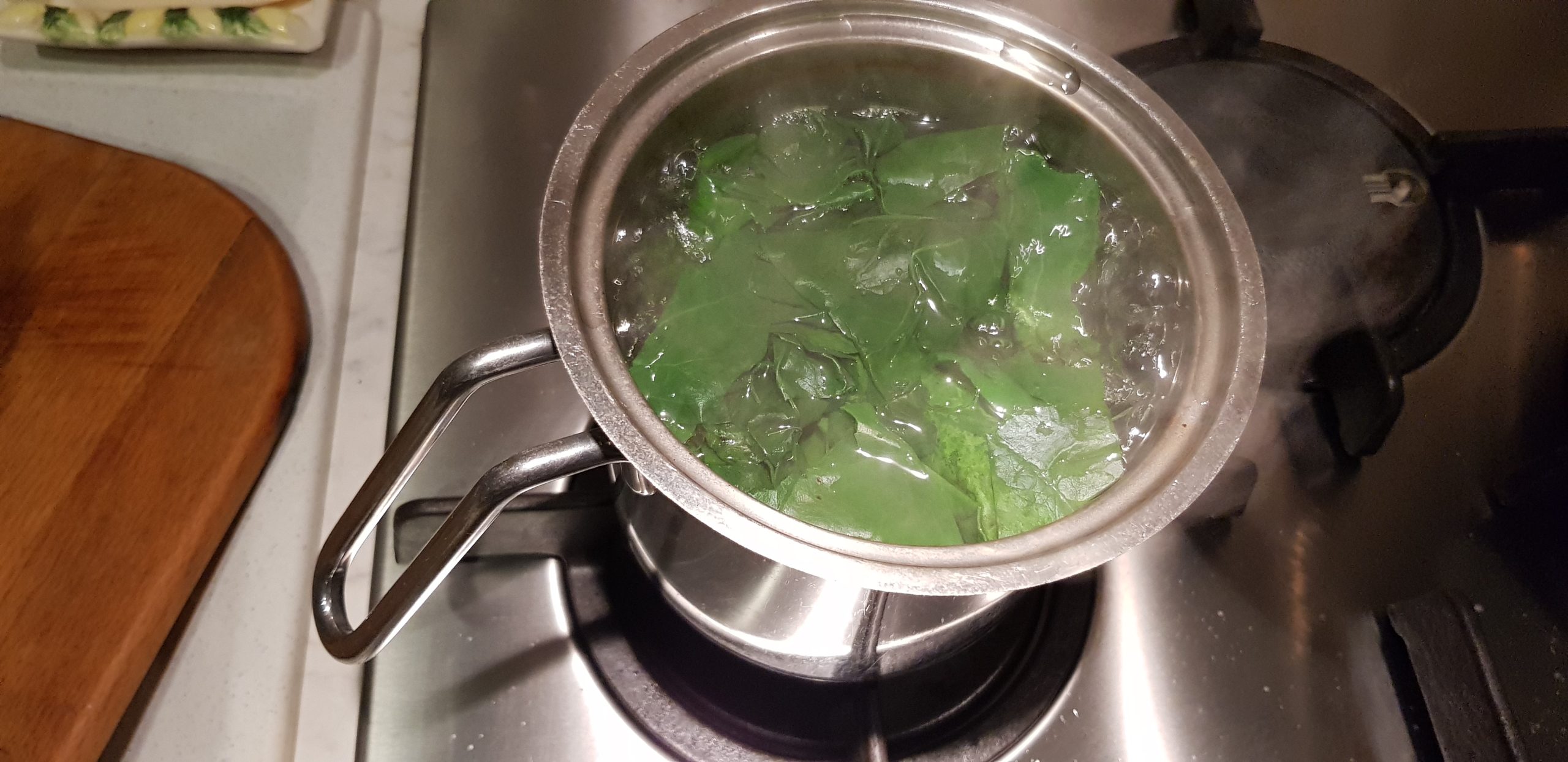 7. Pour half of the rice mixture, level it, and cover it with herbs and slices of raw ham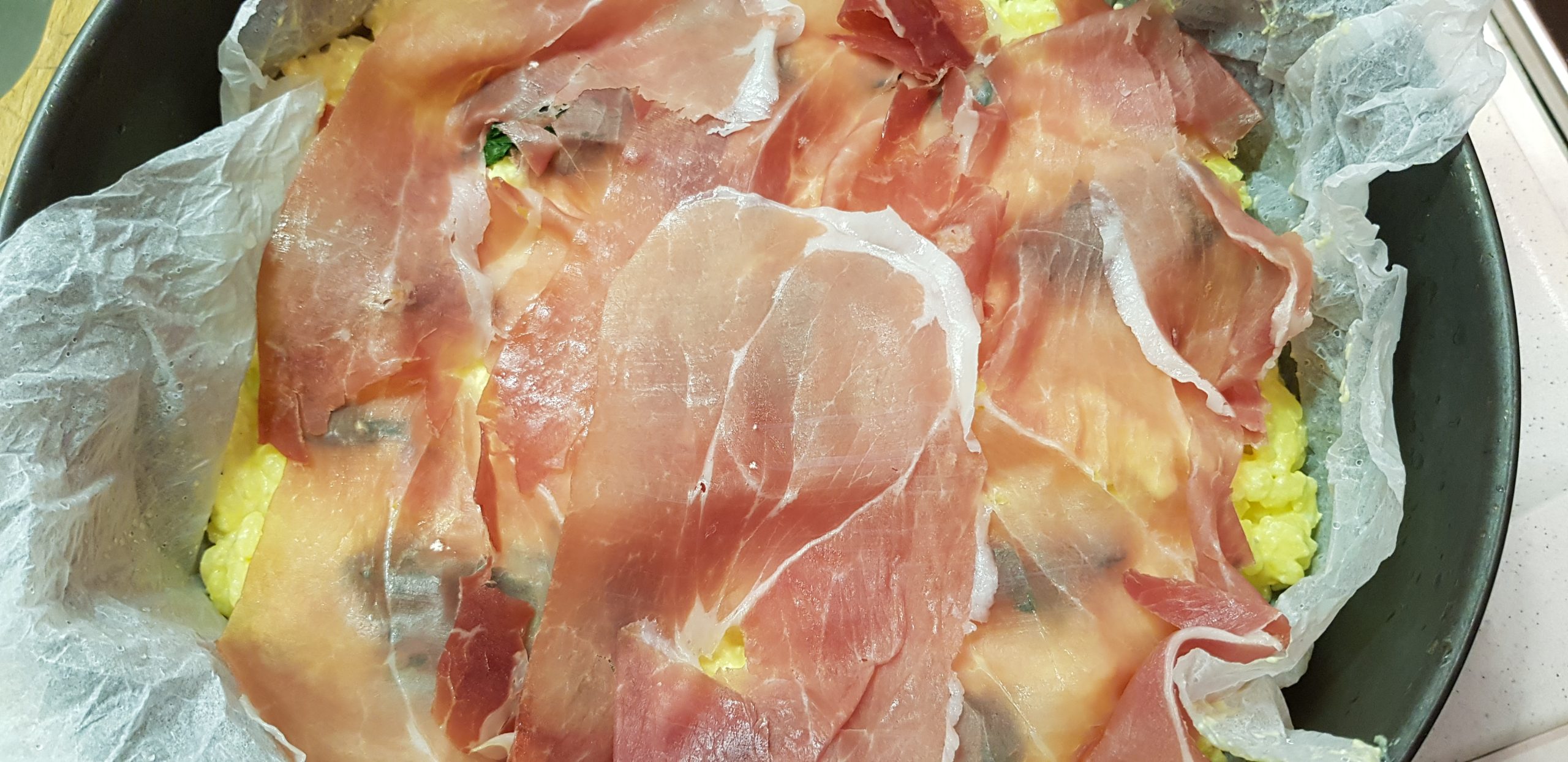 8. Complete with the remaining rice, sprinkle with grated Parmesan and hazelnuts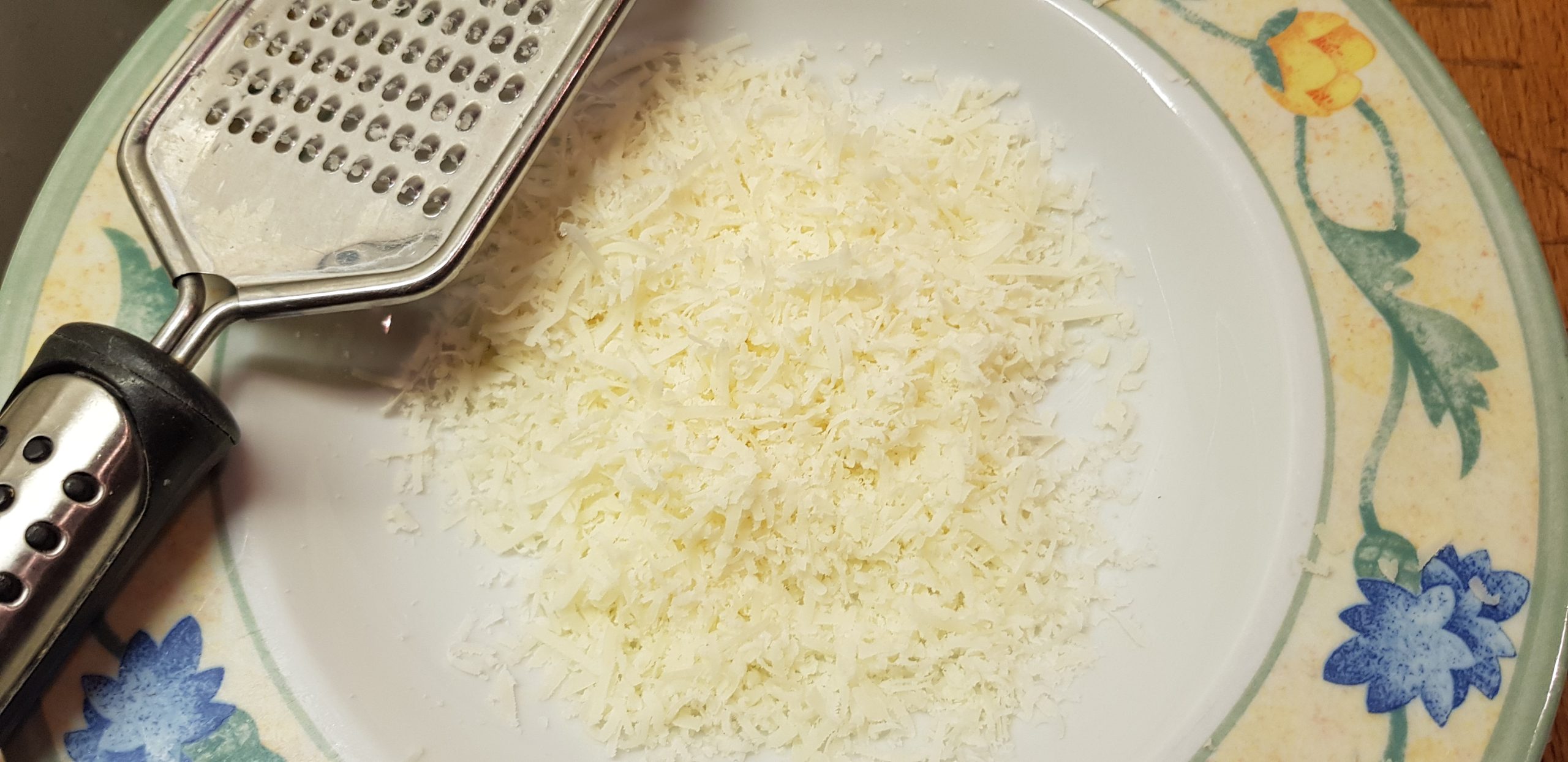 9. Bake in the oven until the surface is golden and crisp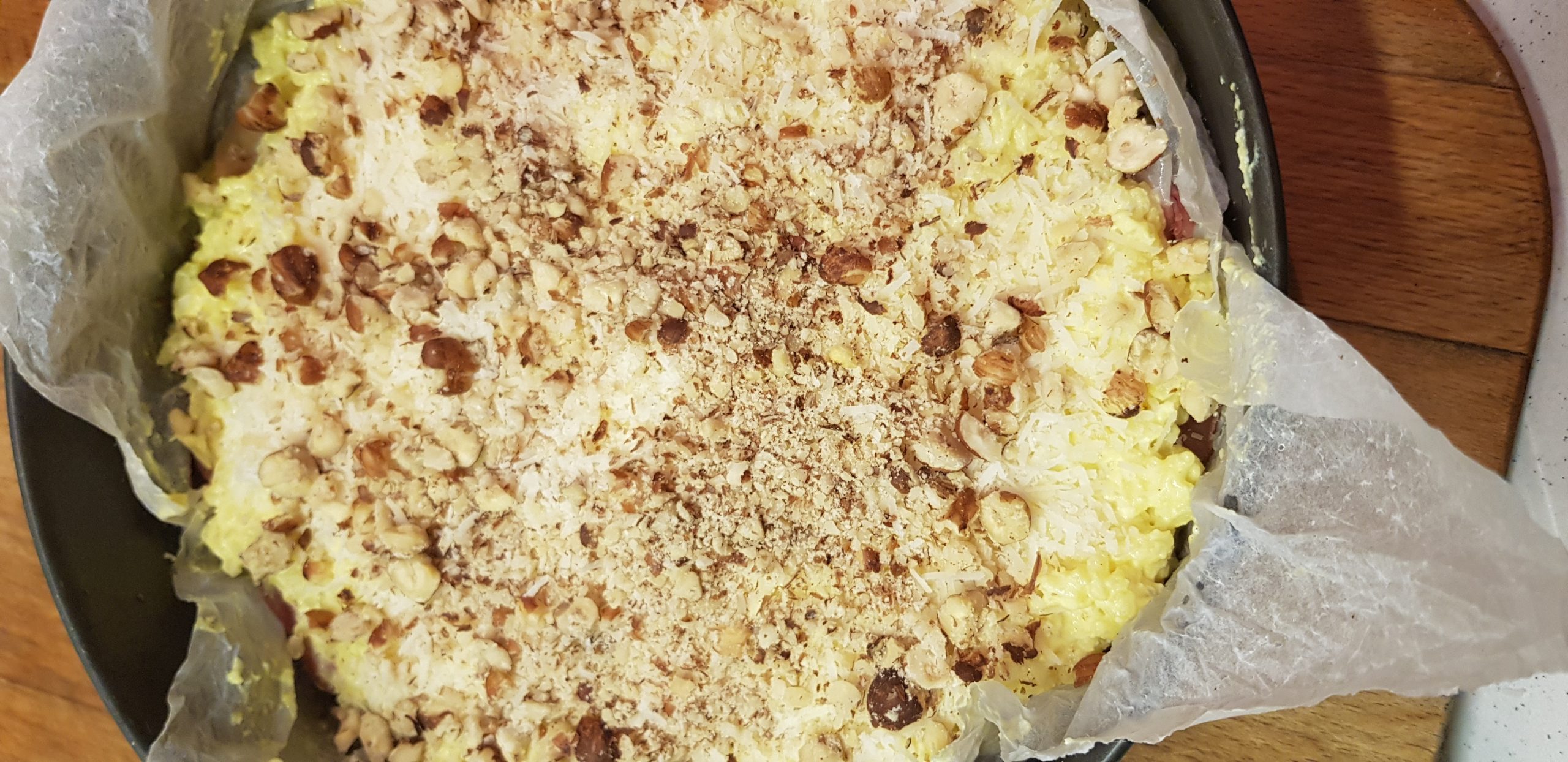 10. Let the cake cool for a few minutes before serving (here I leave space for your eventual photo in case you want to try!)
Let's say that I have a lot of room for improvement, right Paola?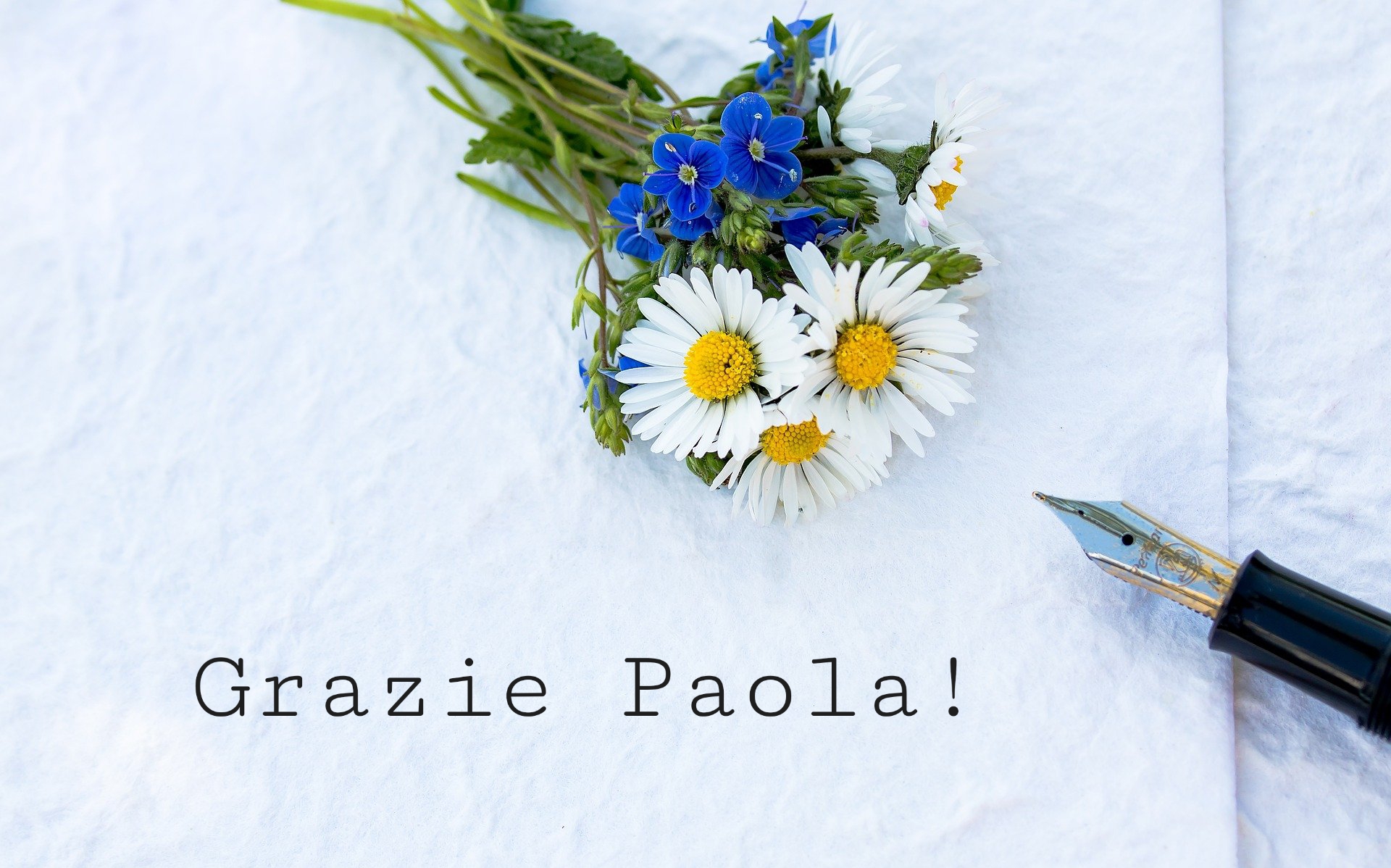 I trust it will get better next time, which will be very soon because I loved this KEEP CALM quiche with its mix of flavors and textures!
What do you think?