Add your voice is a call to action launched by Coldplay on their website. 
More precisely: Add your voice to a new song:
Hello everyone. We hope you are all doing well in these wild times.
We have almost finished Moon Music. If you would also like to participate, perhaps you could add your voice to a song called One World. (We would love that).
All you have to do is record yourself singing "Ahhhh" for a few seconds at oneworld.coldplay.com.
You can copy the note on the site, or sing a G or C in any octave.
Thank you very much.
Love,
Chris, Guy, Will and Jonny
A concise and meaningful invitation.

One World, the title of the song, two words that for me evoke an extremely important message: I would like the world to be one, in the sense of united, in the sense of the same world equal for all.
We will soon find out what this "world" sung by Coldplay with the voices of so many people will be like.
I find this extended chorus in space a great bridge to unite voices even metaphorically.
But coming back down to earth, concretely this is the required note:
and you can register it by clicking after selecting the country of origin.
What do you say?
Will you add your voice?
As you know I always love to sing and indeed Coldplay's songs are in general invitations to sing: very different from each other, joyful, at times spiritual, at times evocative enough to make the color come alive.
Chris Martin's voice is introspective and also highly characterized: impossible not to recognize it.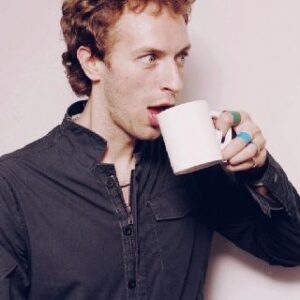 The same cannot be said about him: after some time I am still very impressed by the time he decided to go to one of his concerts on the subway, among ordinary people, but also his fans on the same route, ready to listen to him, but not to spot him, so much so that no one noticed his presence.
Cold, coldness, detachment?
A "coldness" that they chose to represent to the sound of music.
Undoubtedly they are universal, but I ask you: as much as in some ways they reach everyone, do they then reach deep down?
They certainly reached in a way that I love when they decided to send letters typed to their fans to announce the release of the album Everyday Life.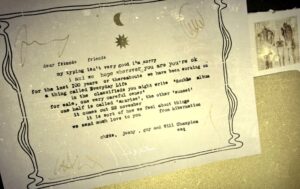 I want to express my admiration for the tribute to Enjoy the silence, accomplice Anton Corbijn,  in the unofficial video for Viva la vida, which is actually perhaps their song that I like the most, despite the fact that it seems that statistics show Yellow as the favorite.
And your favorite is what?
Going back to the call-to-action, will you sing the note?