 ANG in Radio #morethanbefore Belluno Solidarity on Air is the 100% Belluno Web Radio dedicated to solidarity thanks to funds from the National Youth Agency.
Belluno Solidarity On Air is therefore the voice of the guys from the Keep Calm & Go Volunteering project who were kind enough to host me in one of their podcasts!
In case you want to listen to us, you can find the podcast in the first comment.
Listening to my voice again I wonder how those who hear it perennially can bear me

However, it seems that the feeling that leads to disowning or almost despising one's own voice is quite widespread, and reading the causes explained by Focus I discovered a nice tweet by Giuliano Sangiorgi from Negramaro who tells how the first few times he didn't even recognize himself and I was a little relieved.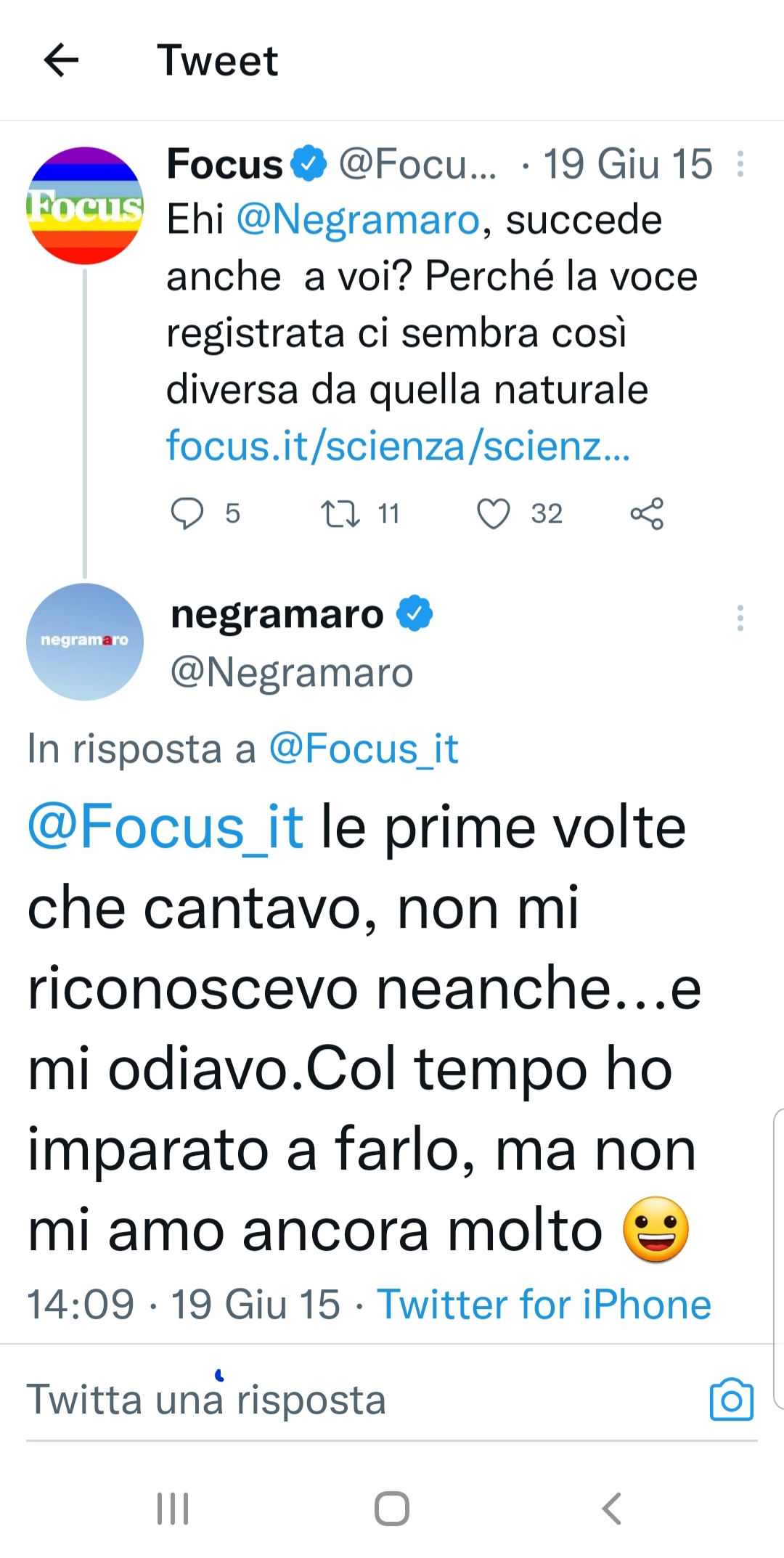 On the other hand, the importance of hearing the volunteers explain their project and tell about the whole series of initiatives and activities they carry out is undoubted.
I am so very happy with this experience.
For this I thank them warmly for how they welcomed me and for the friendship that grows under the sign of our Keep Calm.
From their Committee of Understanding a fantastic understanding was born which has One more cup of coffee as its soundtrack  and an exchange of interesting and valuable tips as a common thread.
In reiterating the esteem I have for them, I once again congratulate them on their work.
To Ariela, Edisona, Hamudi, Lorenzo, Mehdi, Sophie, Veronica I dedicate:
There is a calmness to a life lived in gratitude, a quiet joy.
Ralph H. Blum