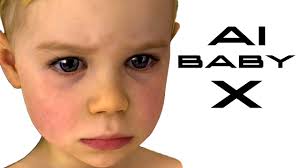 Can we really come to accept the idea of virtual children?
I had already told you about the virtual newscaster who went on air for 70 days without anyone noticing.
But to go so far as to talk about virtual children is far beyond that.
Virtual children or even tamagotchi kids, that is the definition that went viral after the publication of Catriona Campbell's book which, however, I have not read. Have you?
Artificial intelligence and Metaverse, two concepts that are gradually entering our lives.
It is these days, for example, the news of the first degree in the Metaverse, although the term Metaverse was coined thirty years ago: in 1992, in the book Snow Crash written by Neal Stephenson. 
His project Lamina1: a Level 1 blockchain created specifically to enhance the open Metaverse, in collaboration with Peter Vessenes, considered a pioneer of cryptocurrencies, and founder of the first Bitcoin company.
Lamina1 therefore envisions itself as the base level for the Open Metaverse, a place that privileges creators, technical and artistic, providing support, spatial computing technology and a community to support those who are building the Metaverse.
Have you already thought about what your avatar might look like?
Having an alter ego still remains quite different from having a virtual child, yet these images show how far the line has already been crossed.
A year ago I was telling you about Gaia X and now we have Baby X
… interact with the computer as if you were interacting with a person are you comfortable with this concept?