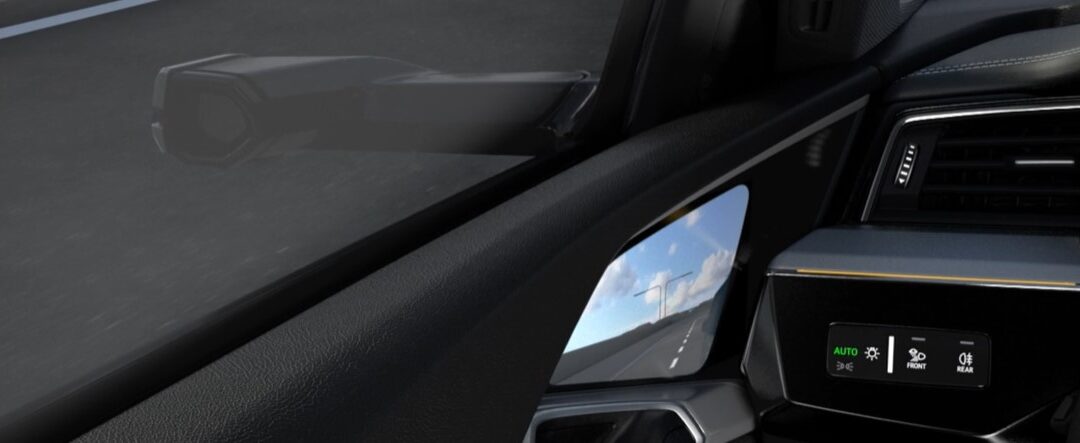 Remember when we talked about cooperation? 
We were left with the Improve-ments cue, yet unfortunately my ability to properly follow through on all the things I would like to do has not improved at all.
In any case, there is no use crying over spilled milk assuming you don't prefer latte 🙂 so in case you missed the post on 2010: Escape from Polis I'll bring the thread back here as well.
The reflection in question is not metaphorical but virtual.
I am referring to the cameras that some car manufacturers have introduced in place of the classic side glass mirrors.
These mirror cams become another small step in ONLIFE to use an author's neologism.
Onlife is what is happening and being done as life flows by staying connected to interactive devices.
For now, these are only high-end cars, but do you think that what is still only an option now, could become commonplace for all cars in the future?
Without even talking about cost, the first question that came to my mind is about the consumption that will inevitably reduce battery life.
What is your opinion?
Have you experienced driving using these cams instead of the classic side mirrors?
Do you think you would have difficulty, or do you look forward to this innovation spreading to most vehicles as has already happened with digital dashboards, for example?
Real reflection or virtual reflection?