A curtain of purple Wisteria …
Do you recognize which quote this line belongs to?
The wisteria I am telling you about, however, is not located on an avenue, and for that very reason it struck me very much.
The wisteria I want to tell you about sat along a country lane, expanding in its natural, wild architecture, without being an embellishment to anyone.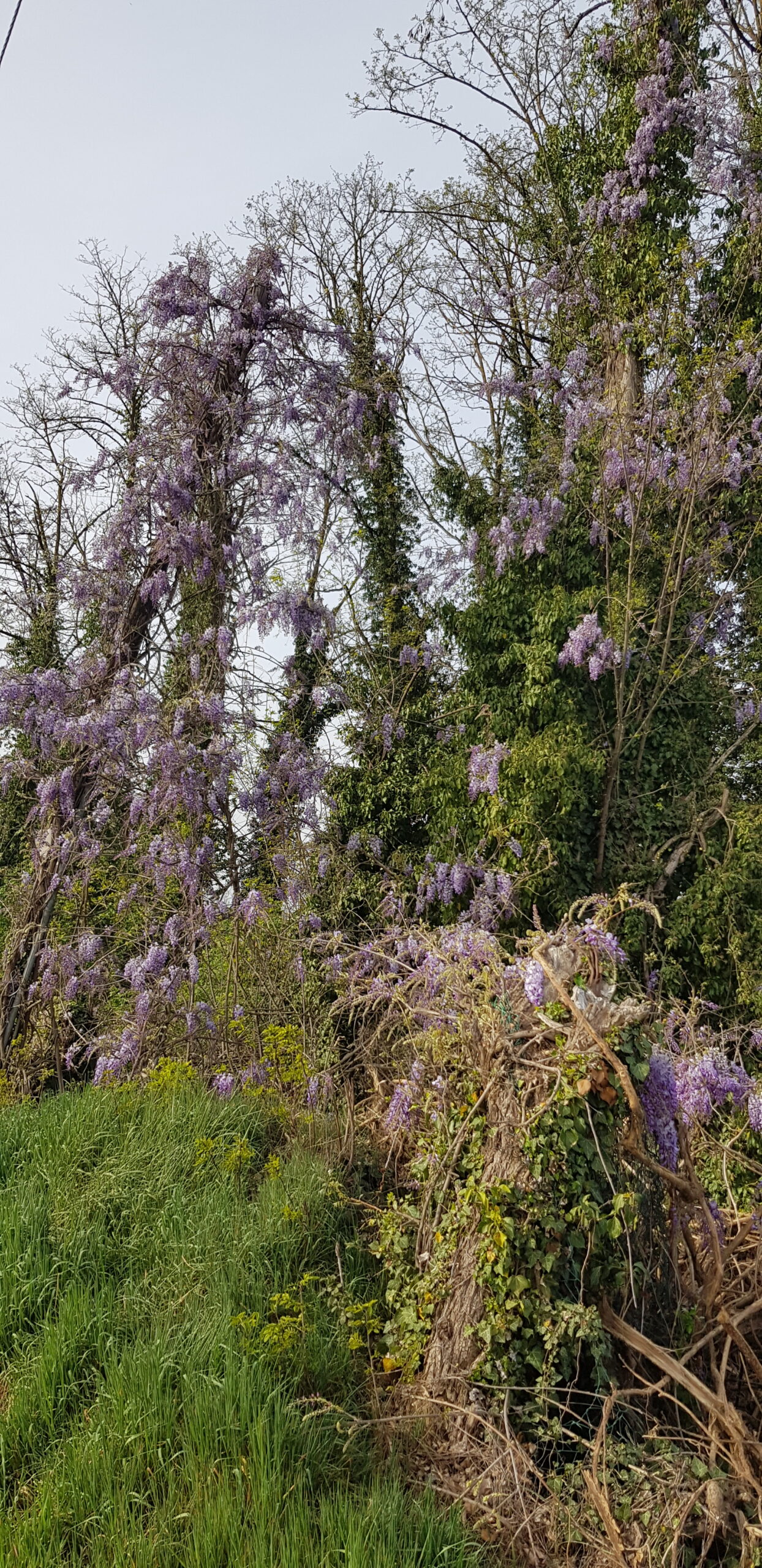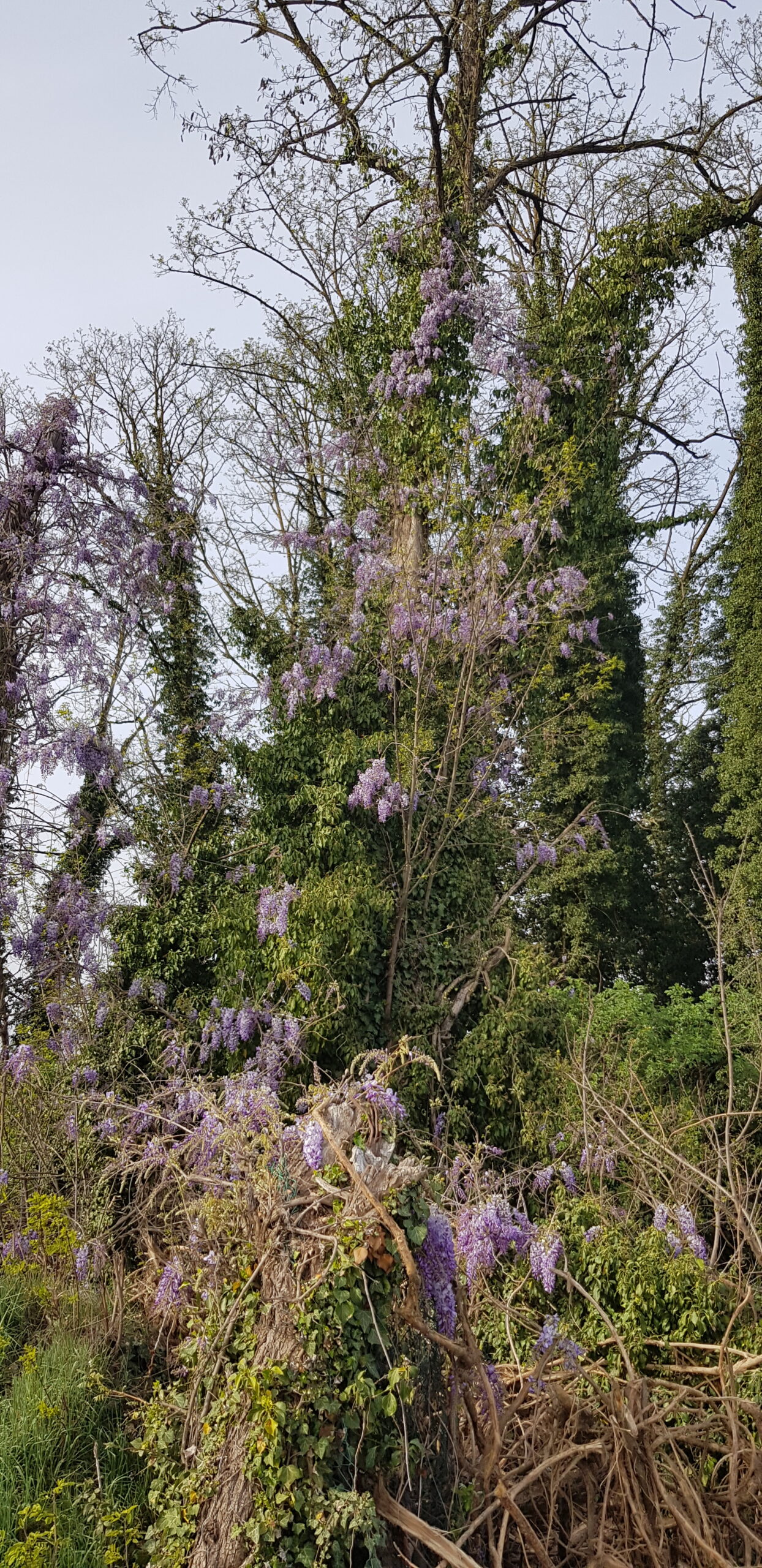 I like the idea that it has done well here in Lomellina, a place with characteristics quite different from its homeland.
In China wisteria is called Zǐténg 紫藤 i.e. blue vine, even the German name: Blauregen is inspired by the color.
Wisteria, on the other hand, comes from the Greek glýkis γλύκης meaning sweetness.
Name inspired by scent therefore, rather than color. Curious, isn't it?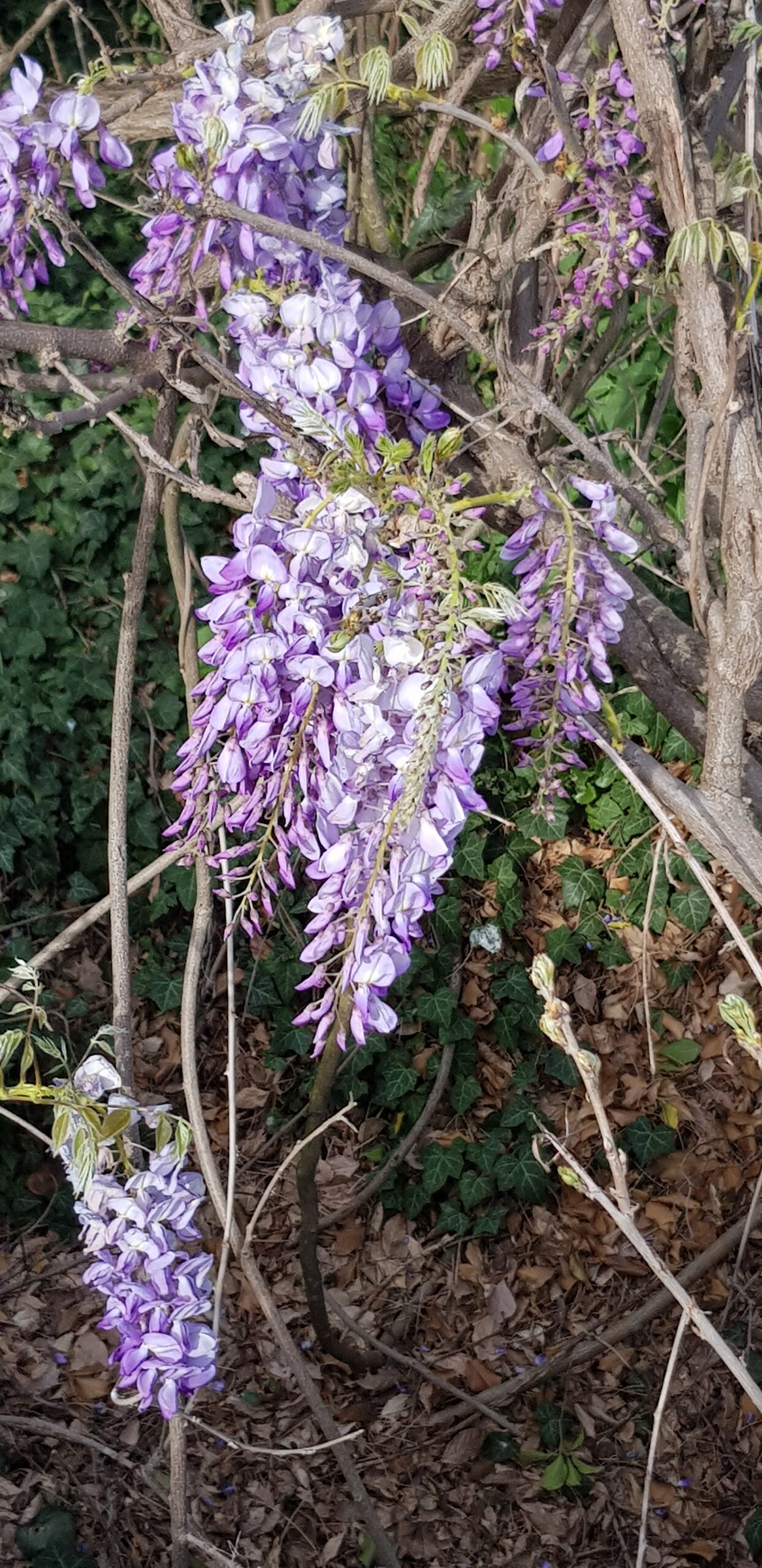 What strikes you most about wisteria?
Personally, I would say the color. In particular I have the memory of the arbor at the mill where my grandparents lived.
And in general what strikes you about flowers: the scent?
What is your favorite flower? 
What do you associate the thought of flowers with?
I found myself thinking that, just like this wisteria, I would love for other kinds of beauty to take over space, we would need it so much, wouldn't we?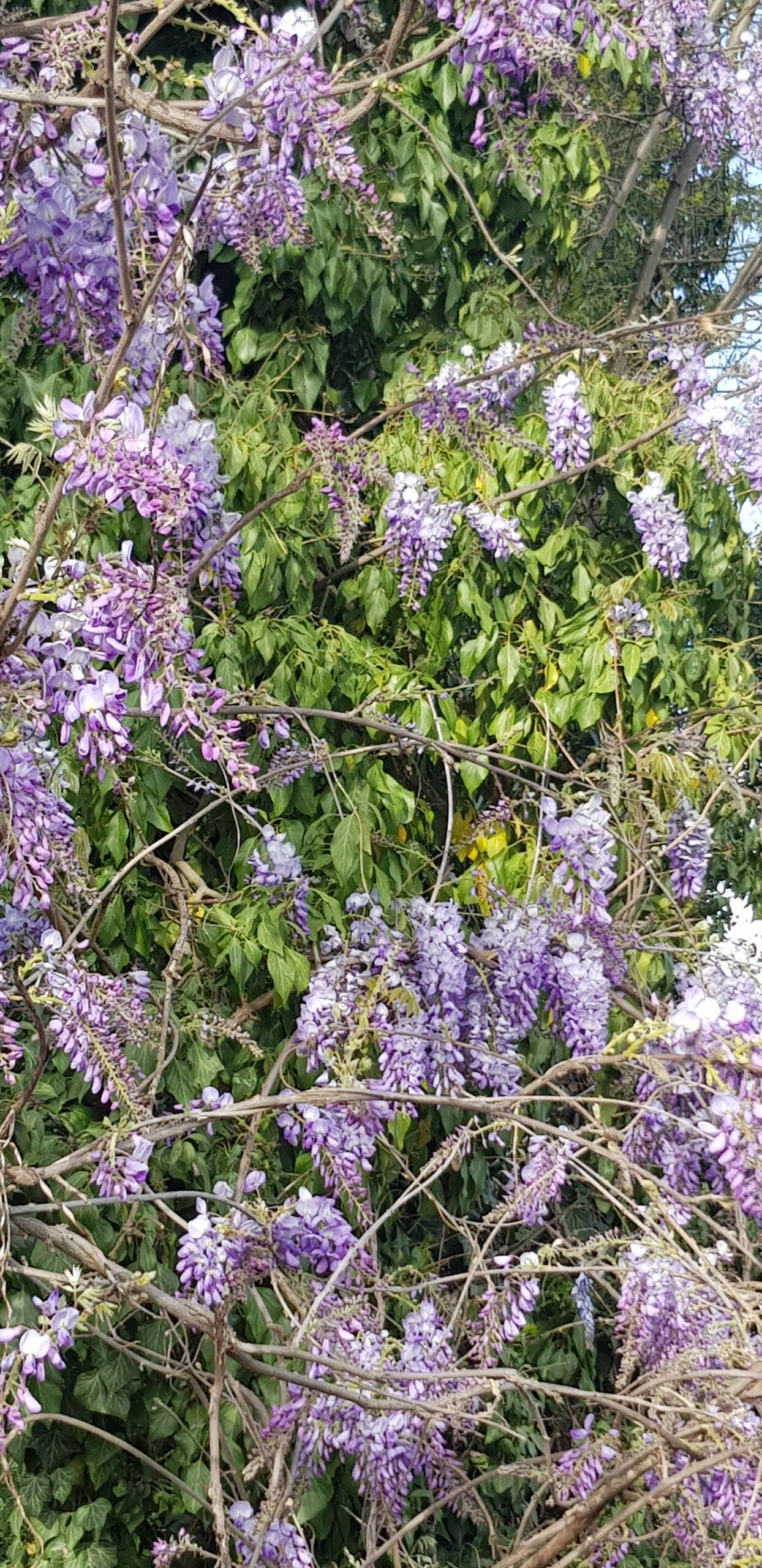 Maybe mine is tiredness, but sometimes I feel crushed by all the ugliness that surrounds us in our daily lives, after all, little would be enough to improve each other's lives, and instead the common trend is heading exactly the opposite.
It is said that Wisteria for Japanese culture represents love and longevity, I ask for confirmation from those who are very knowledgeable on the subject, but in the meantime I would like to take it as a wish, adding my personal interpretation of this wisteria: freedom.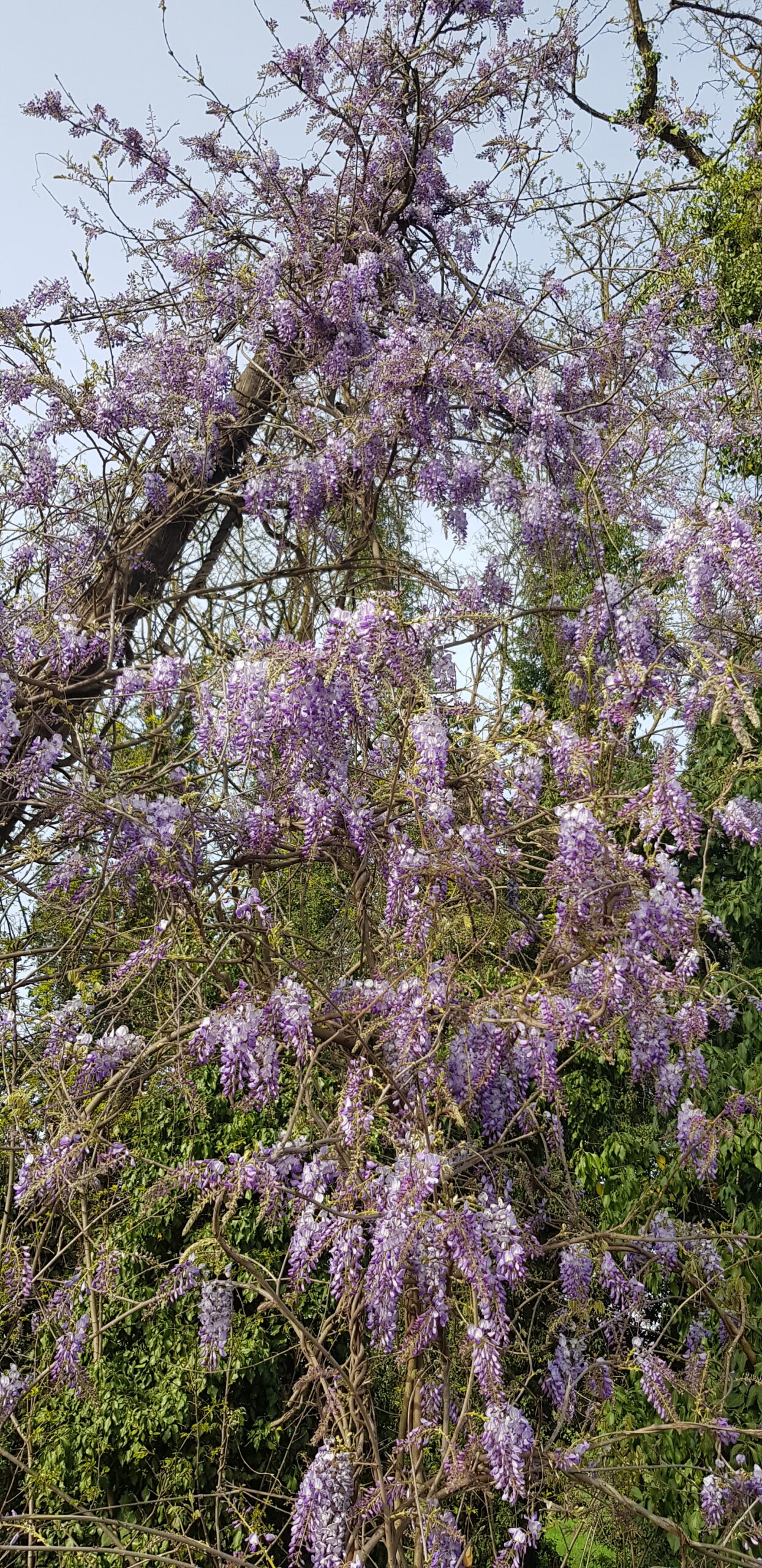 Shard by shard we are released from the tyranny of so-called time. A curtain of purple wisteria partially conceals the entrance to a familiar garden… In a wink, a lifetime, we pass through the infinite movements of a silent overture.