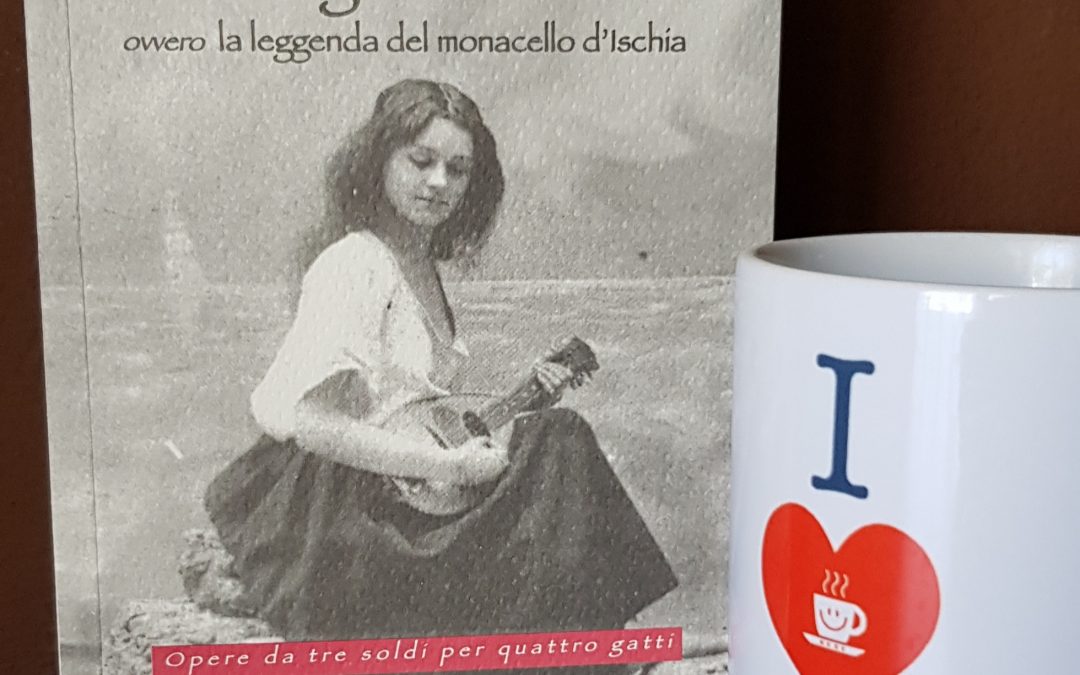 The lucky family is the further translation requested to Laura by Enzo Migliaccio, founder of the Imagaenaria bookshop in Ischia Ponte and of the publishing house of the same name, author of the series Works from three pennies for four cats that I had already mentioned for La Pietra Cantante. 
Here you can find another fantastic photo of Cenerella, which Laura introduced us on the blog Al tavola di Amalia, and I couldn't help but immediately think of the Acqua Alta bookshop. 
Books and cats, isn't it a perfect match?
Returning to the reading: I was immediately struck by another "familiar" aspect: the character who introduces the reader to the story is called Pisani.
Very popular surname in the country where I was born!
Since we are very far from Ischia, it seemed to me a curious connection as if The family of the title could somehow take on a universal connotation.
The lucky family.
Luck is what each of us represents a bit synonymous with fulfilled wishes.
Or the other way around?
As this quote from the Dalai Lama suggests
Remember that not getting what you want is sometimes a wonderful stroke of luck.
I was very curious to find out how Vilhelm Bergsøe would represent this good fortune.
Obviously I don't tell the plot, but I would like to ask: how would you represent a lucky family?