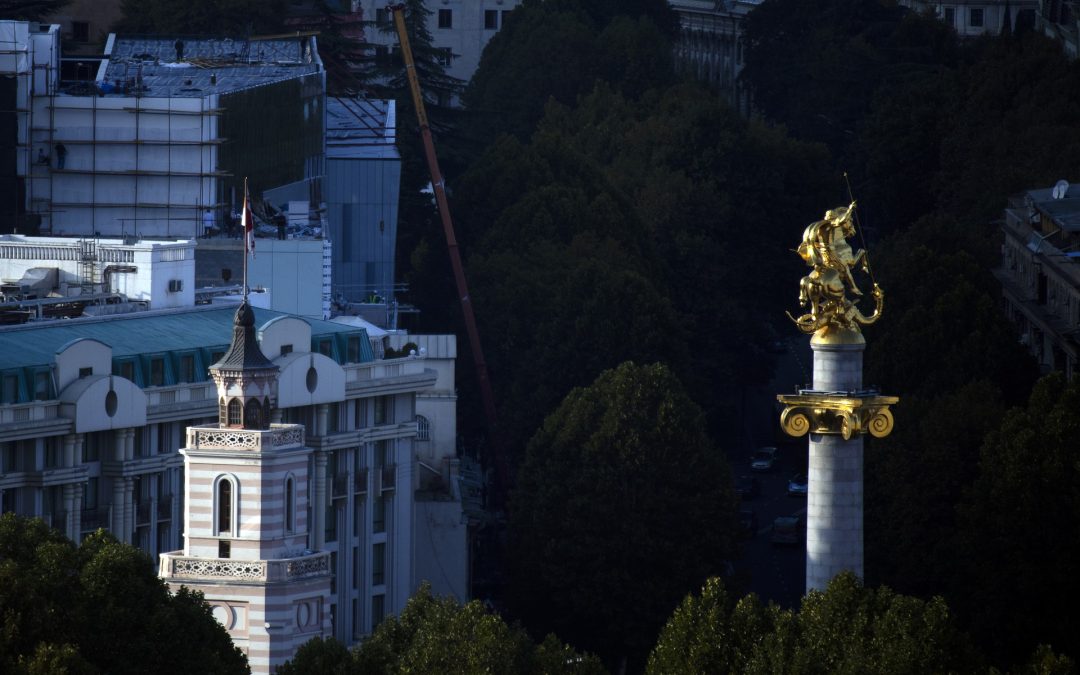 After talking to me about the Italian courtyards Lela told me that the ballots for the election as mayor of Tbilisi have just been concluded and that Kakha Kaladze (Georgian: კახაბერ კალაძე) has been reconfirmed for the second term.
Although my soccer ignorance is periodically picked up by my son in his attempt to enlighten me, when Kakha Kaladze, or more precisely Kakhaber Kaladze is transferred from Dynamo Kiev to Milan, he was not yet born.
The numbers of his victories speak for themselves: with Milan he won a Scudetto, a Coppa Italia, a Supercoppa di Lega, two Champions League, a European Super Cup and a Club World Cup.
And his current political victory follows similarly significant previous posts as Minister of Energy and Natural Resources and later Deputy Prime Minister.
A beautiful family to crown even private life: four children with his wife Anouki Areshidze fashion designer even if, even more than the creations, my attention was attracted to this hat from the Café de Flore, curious coincidence?
Their firstborn is called Levan.
Anyone who already knows the life of Kakha Kaladze knows why.
I, for a change, have only just discovered it.
In the photo you can also see the monument to Liberty representing St. George defeating the dragon.
Many times we fail to defeat evil.
For the Kaladze family and for all those who have hoped with them, this has been the case.
Levan was Kakha's brother: kidnapped a few months after his arrival in Milan. He was only twenty years old.
His body was found five years later.
Since I have mentioned San Giorgio, even though April 23 is far away, I would appreciate the Spanish custom of giving roses and I would dedicate one to the memory of Levan and all the other victims of kidnapping.