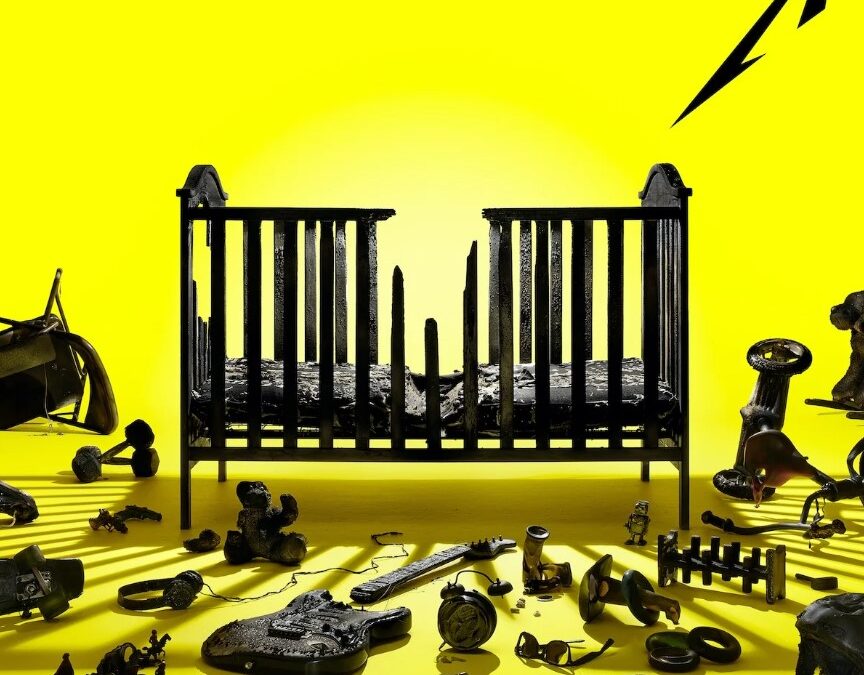 72 Seasons is the title chosen by Metallica for their new album released yesterday and anticipated by a global premiere on Thursday, April 13 at the same time in cinemas around the world.
72 Seasons equals the first eighteen years of life.
The 72 seasons of life before coming of age, before becoming an adult.
James Hetfield said he was inspired by the idea of maturation that occurs during these years reading a book.
None of the interviews I found ever asked what this book was, yet that is the first question I would ever ask, "James what book did you read?"
In general, James Hetfield, Lars Ulrich, Kirk Hammett, and Robert Trujillo 72 seasons have not been easy, and I think each of us periodically rethink to the 72 seasons period.
For example, I often say that after a carefree childhood, adolescence was a bit of a middle age in its negative sense.
What memories do you have of your 72 Seasons?
Still talking about darkness: James Hetfield reminds us of its importance because without it there would be no light.
I reflected on this concept for the first time precisely during my 72 Seasons ….
Speaking of light, Lux Æterna is the debut single from this album and by associating it with Memento Mori I wondered if these obvious references are a consequence of the historical period in which we are living.
Instead, James Hetfield called Lux Æterna a joyful song and a kind of throwback to the 80s. 
What do you think about this definition?
I personally haven't decided yet if I completely agree with it, however, I am sure of one thing: the second excerpted track If Darkness had a son is perfect to give a remarkable power.
My son and I listened to it in the morning while we were in the car on our way to school and the office, and we had fun and nice smiling.
Indeed I'm not the only one who gets energy from Metallica, as the Virginia Tech team uses Enter Sandman for pre-game … of course you can't compare it to aka, but for those without Maori roots and ancestors, the effect is powerful enough, isn't it?
Aside from coffee, of course, what gets your power?