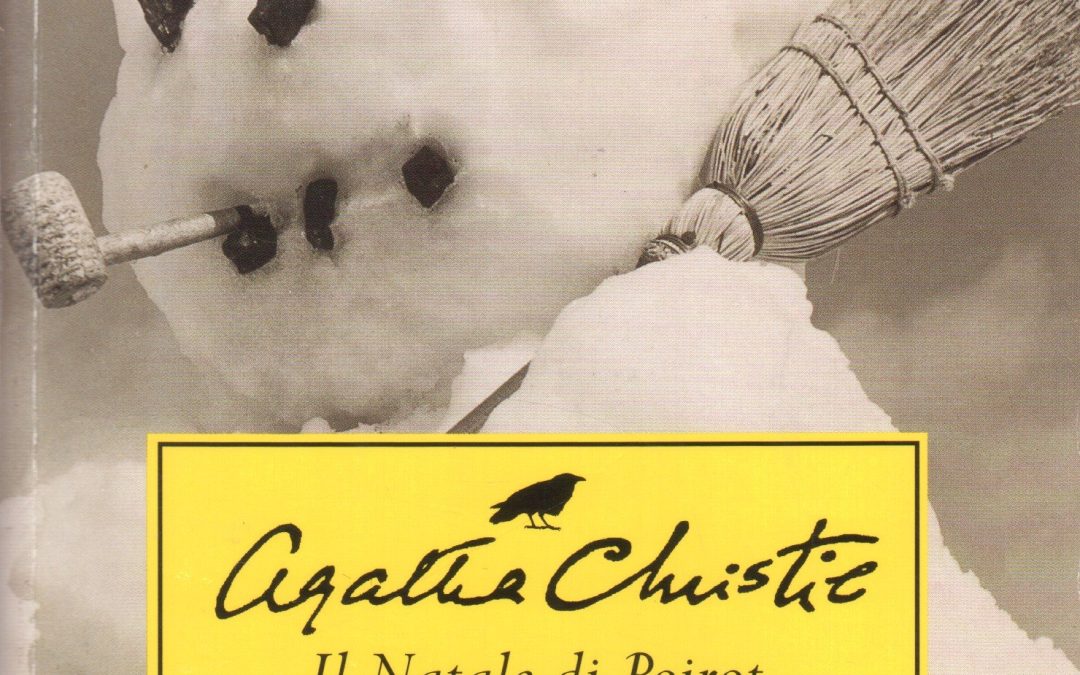 Who did you spend Christmas with?
Thanks to Luciana's gift, I spent it with Agatha: and with Poirot's Christmas. 
A reading that takes you back to the classic situation typical of the riddles to be solved: room and windows closed, inside only the victim, no one enters, no one leaves …
Agatha dedicated this story to her brother-in-law, James, according to whom her murders "were getting refined."
"You yearned for a good violent murder with lots of blood…so this is your special story – written for you."

Among other things, there is also a quote from Shakespeare: "Yet who would have thought the old man had so much blood in him?"
The one who pronounces it is not Lady Macbeth but a member of the Lee family, reunited for Christmas at the behest of the elderly father, despite divisions and disputes of various kinds.
"And families now, families who have been separated throughout the year, assemble once more together. Now under these conditions, my friend, you must admit that there will occur a great amount of strain. People who do not feel amiable are putting great pressure on themselves to appear amiable! There is at Christmas time a great deal of hypocrisy, honourable hypocrisy, hypocrisy undertaken pour le bon motif, c'est entendu, but nevertheless hypocrisy."
Hercule Poirot
What to say?
Sadly true.
In the film version, Poirot was played by David Suchet. 
Speaking of cinema as well as family reunions, as well as with the Lees, I also spent Christmas with the Colardo and Marinelli families, do you know them?
I saw the first time Every cursed Christmas by chance, without knowing anything about.
So its main feature: the duality of all the performers, for me it was an unexpected surprise as much fun.
If you haven't seen it yet, you can retrieve it here: together with laughter which he will give you.
And you, who did you spend Christmas with?