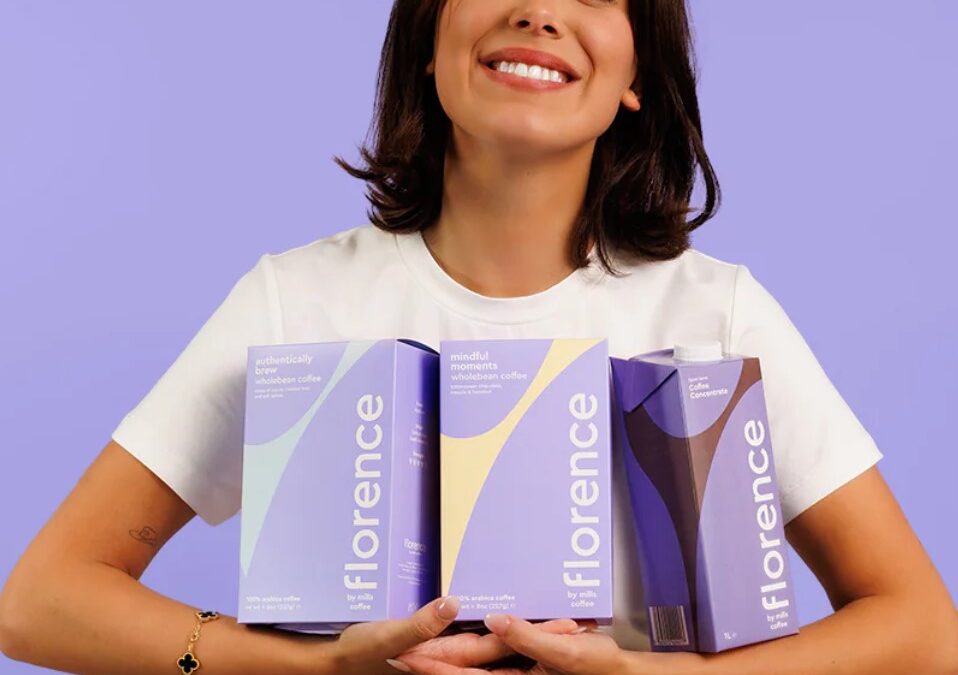 Florence coffee … what comes to mind?
Actually the correct wording is Florence by Mills coffee and Mills is Millie Bobby Brown. 
Why Florence then?
Florence is the name of Millie's great-grandmother, a woman who left her with a lesson: beauty is about loving and expressing yourself.
In fact, the brand was originally born for a makeup line.
What about the coffee?
Well … the connection is with the morning routine: waking up with a burst of energy helps you get the most out of your day. Coffee, moisturizer and depuffing … What else do you need? ☕️
I'm going to make a bad impression but my morning mood is much more on the chords of Hopper's "coffe and contemplation." 
Millie Bobby Brown morning routine is:
– waking up
– feed the dogs
– take the dogs out
– drinking coffee
– take supplements
– starting work
Undoubtedly Eleven also has the power of business: this is demonstrated by this line of products dedicated to a very specific target audience.
Morning routine equals time to devote to oneself, a repeated ritual, a habit rather than a practice.
What is your morning routine like?
I do not have a morning routine: there are always many things to do in the morning, however if I could hypothetically my morning routine would be:
– breakfast sitting and outside
– reading
ok, let's exaggerate: dream morning routine
– walking on the beach
Do you want to dream too?