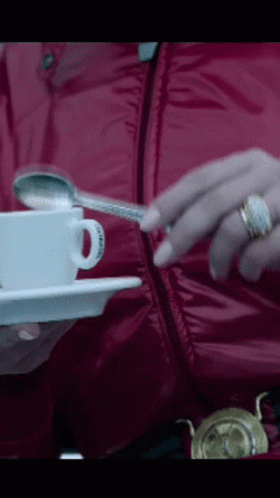 The Gucci family has repeatedly dissociated itself from the portrait that the film portrays, and I will not go into the merits, but now I can finally say that Lady Gaga in the House of Gucci is truly credible, for the vision I had of it.
So, taking up the talk on Patrizia Reggiani, apparently Lady Germanotta's decision not to meet her did not affect the interpretation, despite Reggiani being annoyed.
Obviously I observed clothes, accessories, and outfits in general, with particular interest both for Gucci pieces and for 80s looks, and I have to say that I enjoyed the work of costume designer Yanti Yates.
Very scrupulous work, starting from months of study in the archives of the Gucci maison.
In an interview with the New York Times,  available in full on Instagram, Yanti Yates stated that Lady Gaga was hugely involved, not least because she is a complete clotheshorse and looks marvelous in everything. She was hugely focused on how her character might appear at a particular moment, and had very strong views on aspects like hair and makeup.
But also difficult work, again according to the statements made during the interview: I would create initial selections, and then she would select from there.
Gaga selected.
It also seems that there have been days when for her it was "not today."
Moreover, the same Gucci website reports as an iconic statement from Yanti Yates: "Lady Gaga told me that in this movie she wanted to dress like her Italian mom. To create her looks, I was able to draw on both her personal and historical Gucci archives."
Like her Italian mom. 
How good does this sentence sound?
At the same time, however, I have this doubt that is spinning in my head, so help me understand if my perception is deceiving me since, actually, in the early 70s despite I wasn't really in the world from longer (also now I am not, but this is a other story).
Unfortunately I could not find the image of the scene in which Maurizio Gucci introduces Patrizia to his father Rodolfo, but more or less the same goes for the floral dress in this picture.
Obviously I'm nobody to question the reconstruction, which in all other situations I have admired, and I stress it well, but the idea of this dress leaves me perplexed. I'm wrong, right?
I leave you this roundup of outfits.
In addition to the clothes, House of Gucci offers the vision of a fantastic series of precious "vintage" cars.
In particular, I really loved the way director Ridley Scott frames the arrivals at Rodolfo Gucci's home: focused on the entrance. From the outside to the outside.
This shot occurs more than once in the movie, with different cars arriving in front of that entrance.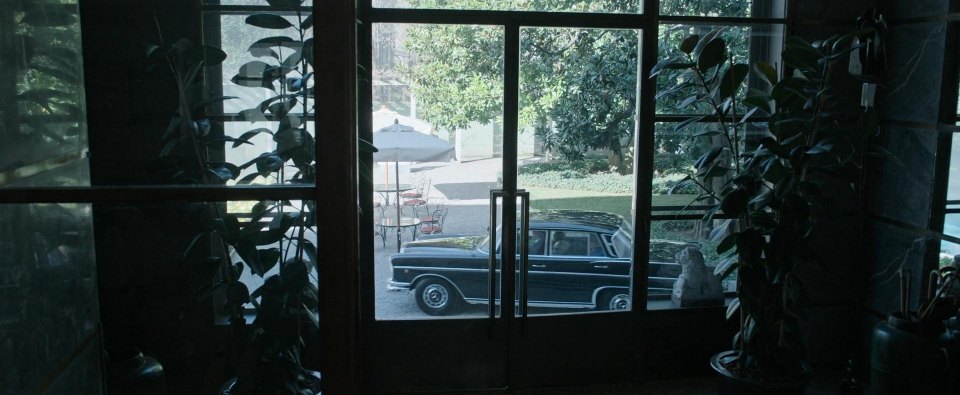 For me it was a sort of "story within history," almost a symbol to mark the time.
In the picture below, with the same principle, in contrast we are witnessing a departure.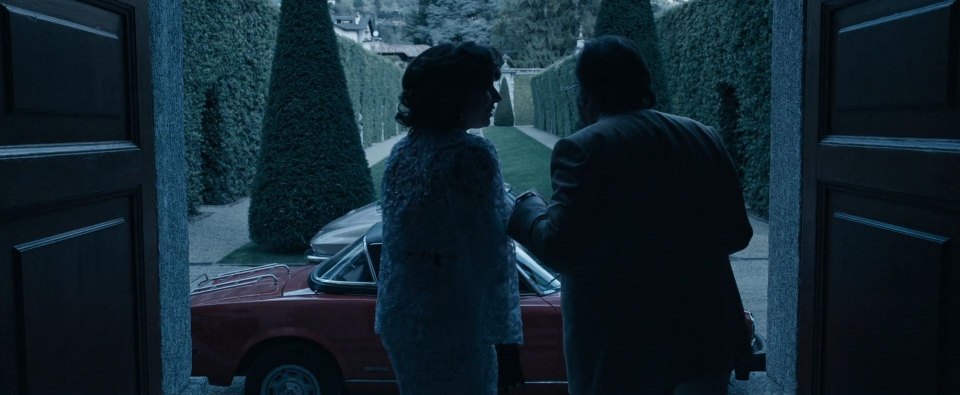 Which is also a beginning: the beginning of a strategy for Maurizio being back in the company.
For the rest, I refer you to the review by Matavitatau, me, a bit like Cruella, I really enjoyed the non-original soundtrack.
As for the floral dresses, I felt a sort of temporal disorientation that in some cases conquered me, in others it left me a kind of question mark.
For example, I liked the choice for George Michael's Faith as soundtrack of the wedding scene: despite the anachronistic incongruity, it gave me a joyfulness that counterbalanced the void created by the absence of Maurizio's family.
On the contrary, I was perplexed listening to Ritornerai by Bruno Lauzi as the background to the scene in which Aldo Gucci goes with Maurizio and Patrizia to the estate where their historic breeding is located. The song is wonderful, ça va sans dire, and the meaning is centered on returning to the origins, but for my personal perception it is as if something screeches.
Apart from that, I could list one song more beautiful than the other, and I would like to propose them all: Here comes the rain again by Eurythmics, Heart of glass by Blondie, Ashes to ashes by the White Duke David Bowie, Blue Monday by New Order, Una notte speciale by Alice, Sono bugiarda by Caterina Caselli, but also Largo al factotum from Il Barbiere di Siviglia by Rossini, Madame Butterfly and much more.
As you choose which one you prefer to listen to first, here are some coffees.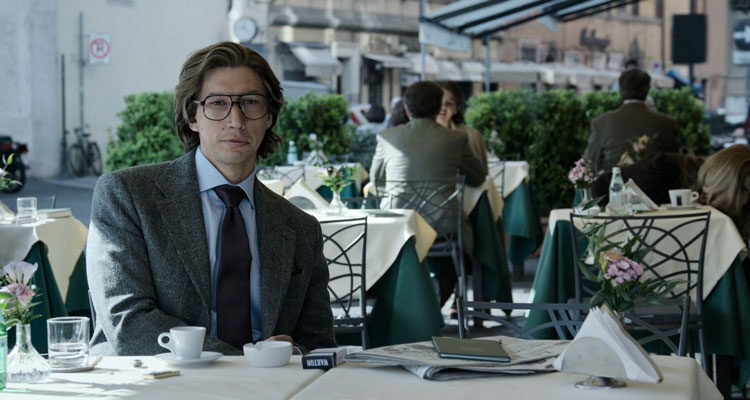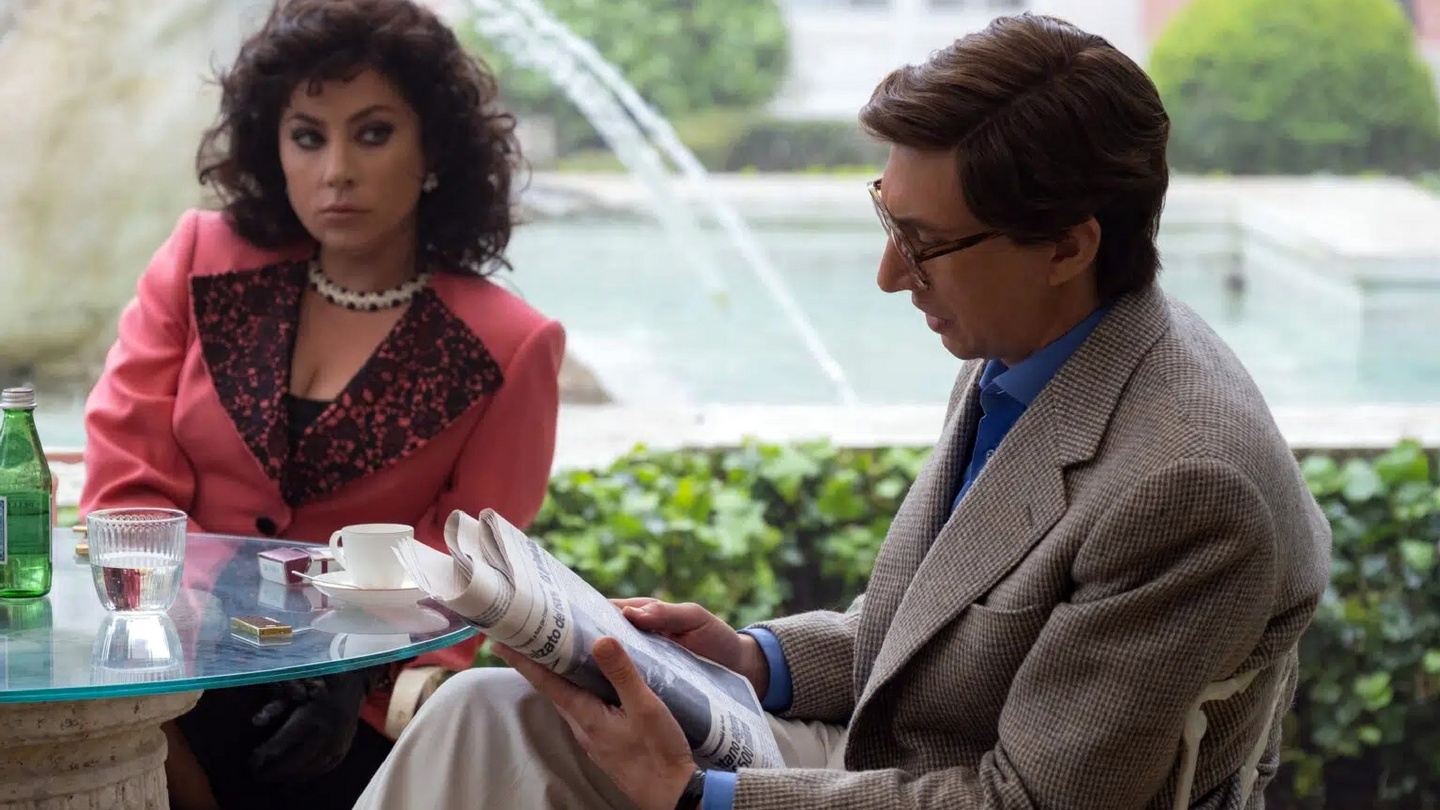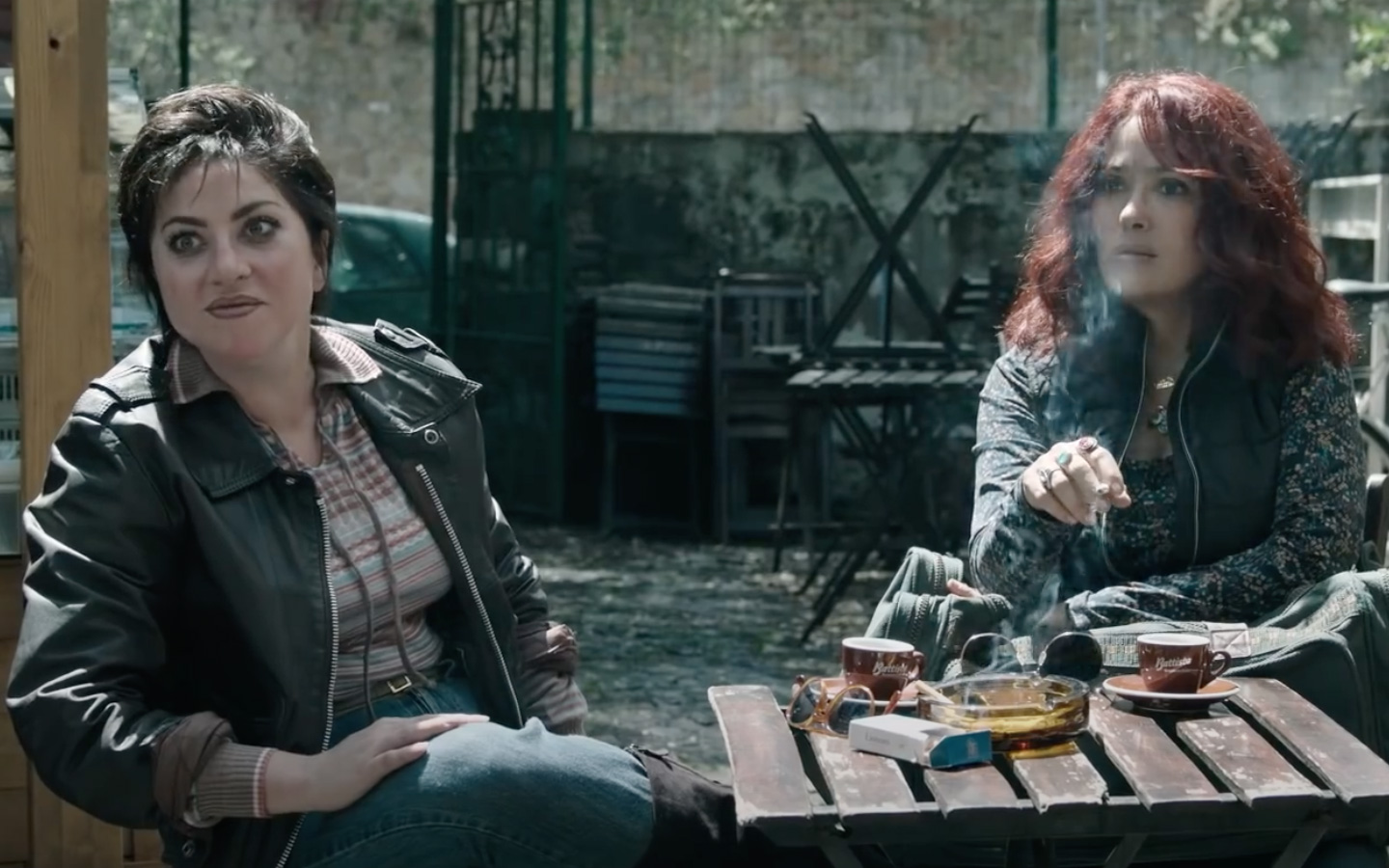 And… the final blessing.