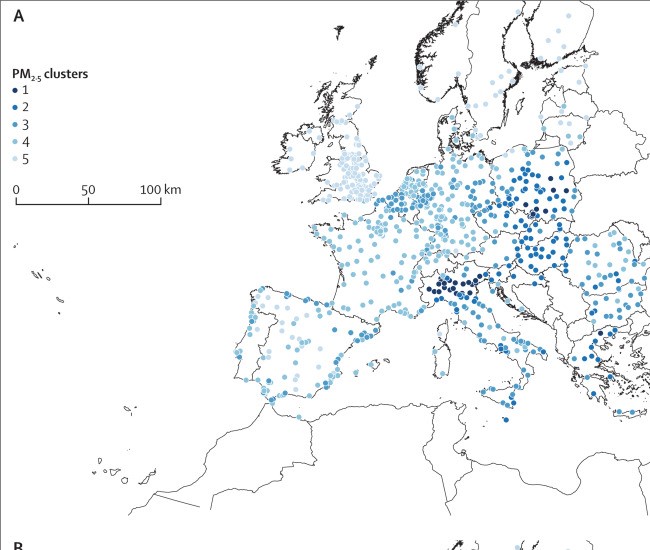 I have already talked about PM2.5 because frankly it is a topic that is very close to my heart and I find it absolutely important, despite continuing to pass more or less in silence.
The effects on health are hidden and manifest over time, there are no obvious infections or symptoms, but when the disease is noticed in many cases it is late.
The death tolls are terrible and yet they are rarely mentioned.
I find the latest publication from The Lancet Planetary Health absolutely frightening which indicates Brescia and Bergamo in first and second place among the European cities for mortality rate due to these damned particles.
And not only that: they are followed by Vicenza in fourth place and Saronno in eighth, meaning that out of ten cities, four are Italian, concentrated in the northern area, mainly in Lombardy.
But many other inhabited centers also have chilling levels of pollutants, available here. 
As if that were not enough, it should also be considered that despite everything there is also a hidden share: air pollution is a leading environmental cause of mortality around the world. Cities are generally hot spots for air pollution and disease. However, the exact extent of the health effects of city-wide air pollution is still largely unknown.
I have the hope of shaking some conscience, in the small, so that this theme is given an adequate echo, even if my voice falls into the same silence of all voices dull in the suffering among the indifference of most.