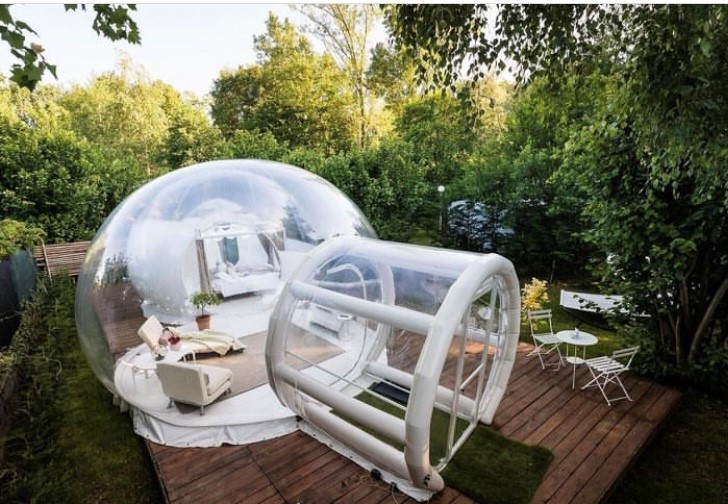 Bubble Hotel, yes, literally bubble, because that's what it's all about.
Summer, vacation time.
Remember I told you about Nest in the Park? 
We are no longer in Lomellina, but we remain in places dear to me without basically straying very far while also staying in the realm of experiential tourism.
Bubble Hotel i.e., a relatively new type of accommodation that has grown in popularity in recent years.
These are essentially structures made of transparent material that allow guests to sleep under the stars and enjoy the natural environment around them.
A solution that combines the feeling of freedom and immersion of camping, with the luxurious comforts of a hotel room.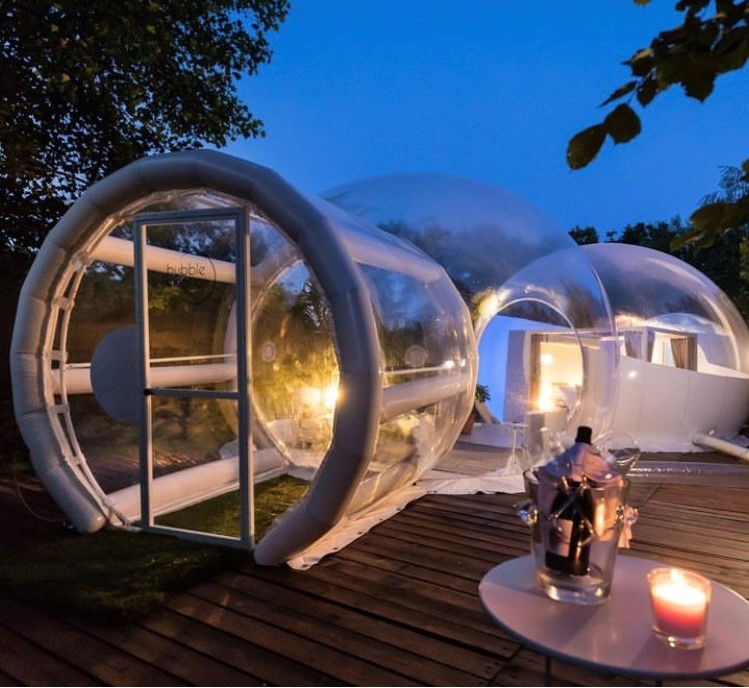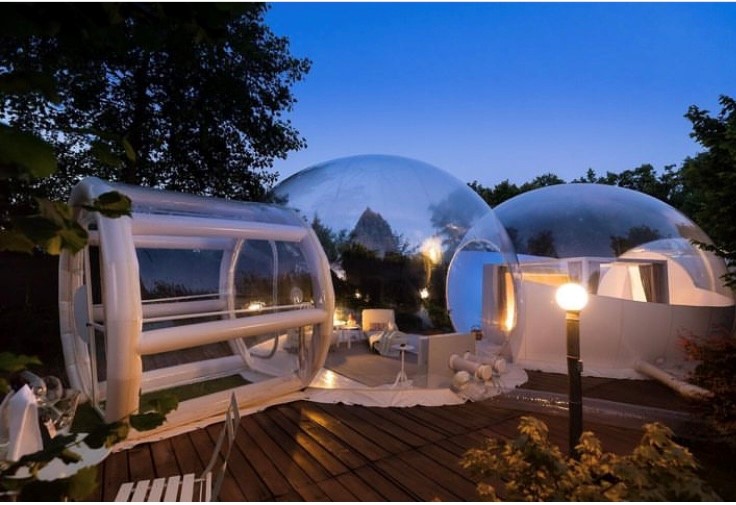 Gianluca Torre, with his trademark enthusiasm, explains the features of a Bubble Dome in Borgo Ticino in this video shows the features of a Bubble Dome in Borgo Ticino.
In general, these immersive igloos are scattered a bit all over the world: mountains, desert, northern lights latitudes …
The visual spectacle offered is not limited to stars but ranges over everything Nature gives, even snow for example.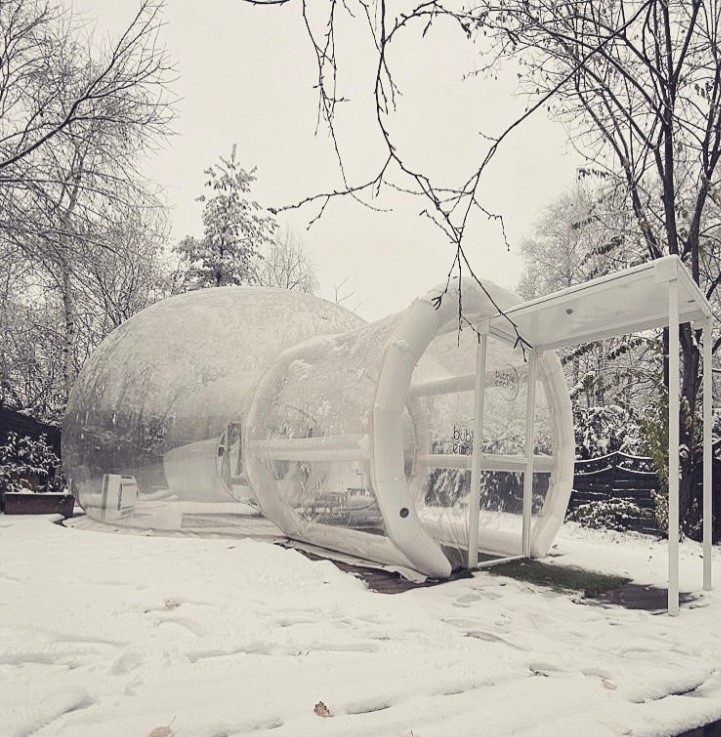 What do you think?
Would you like to have an experience "in a bubble?"
Might it seem disturbing or poetic to you?
The sky grew darker, painted blue on blue, one stroke at a time, into deeper and deeper shades of night.
Haruki Murakami