Questo articolo è disponibile anche in:

Italiano
2

min lettura - read
This is a somewhat particular "step" on the mug-to-mug journey, or perhaps I should say it is more of a crossover with Coffee Kiss. 
The kisses, however, are chocolate, and more specifically they are Kisses of Alassio.
Alassio is a resort on the Ligurian Riviera, and here there is real-time sea views thanks to a webcam.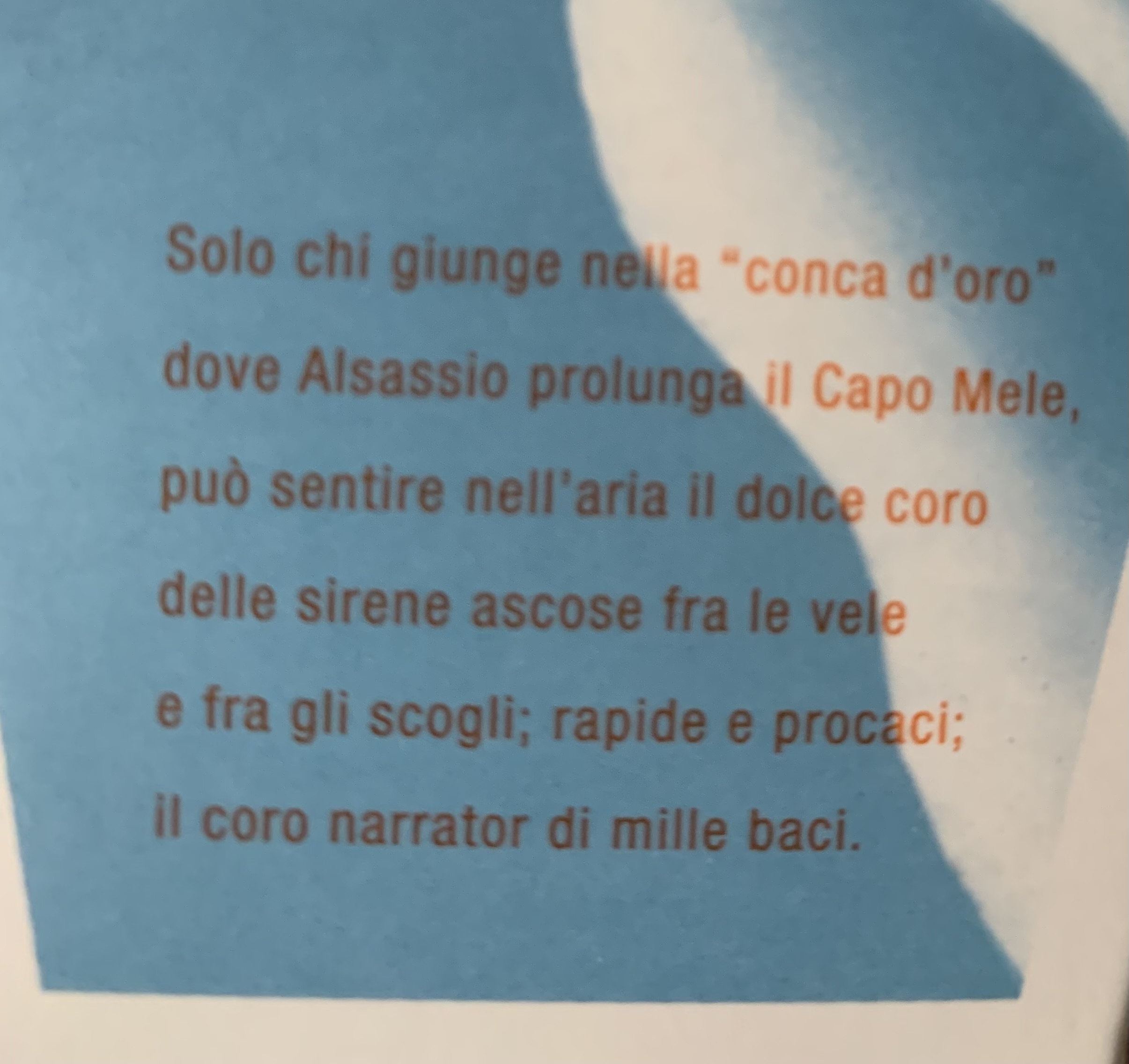 In the 1950s Alassio became a popular destination throughout Europe, a haunt of artists and celebrities who gathered in the cafés still symbolic of the Dolce Vita.
I find this description particularly beautiful.
One such café is precisely Pasticceria Balzola, still making the sweets patented by Balzola Pasquale in 1919.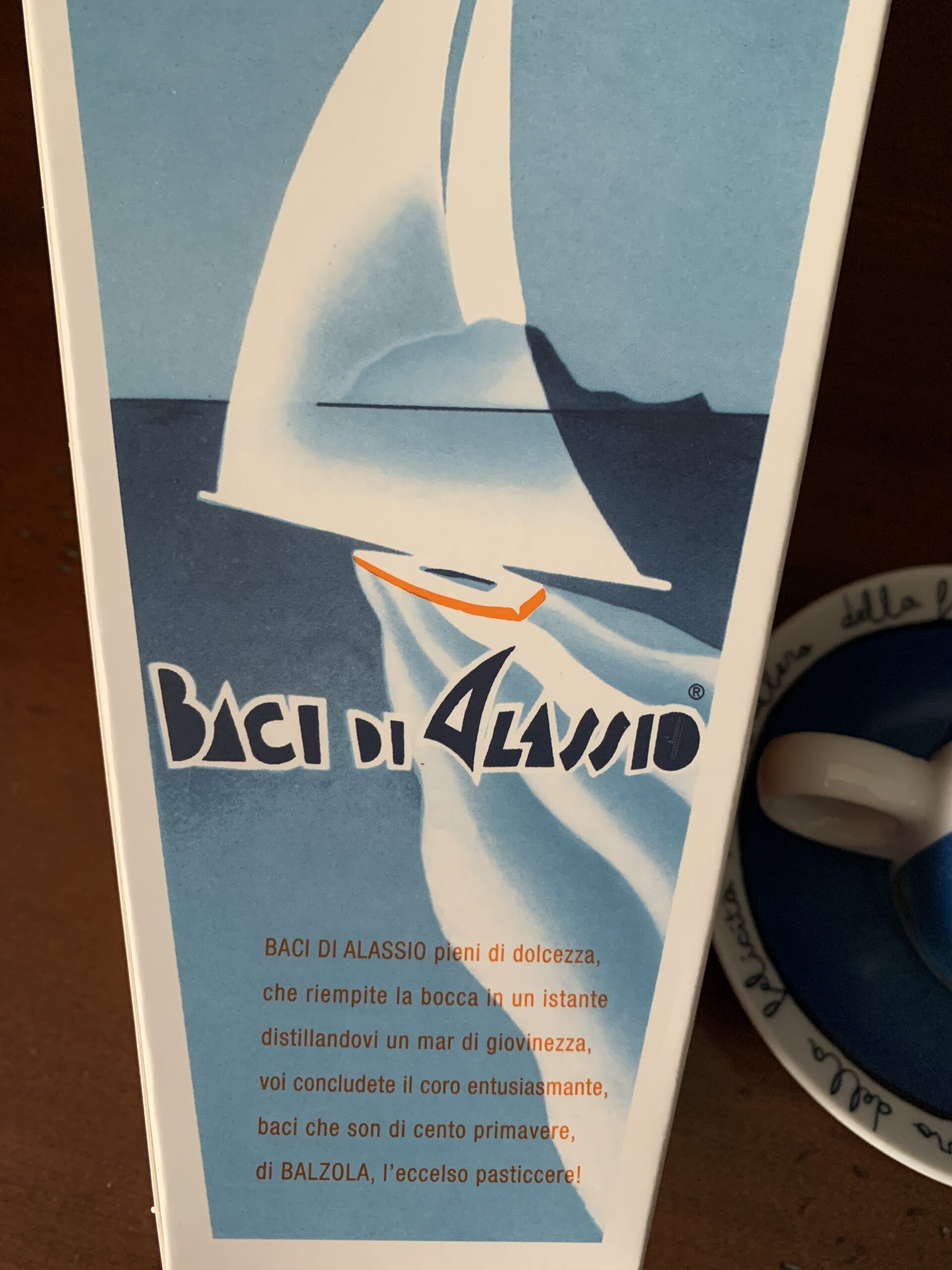 I thank Monica who gave them to us as a gift!
Have you tasted these Baci = Kisses yet?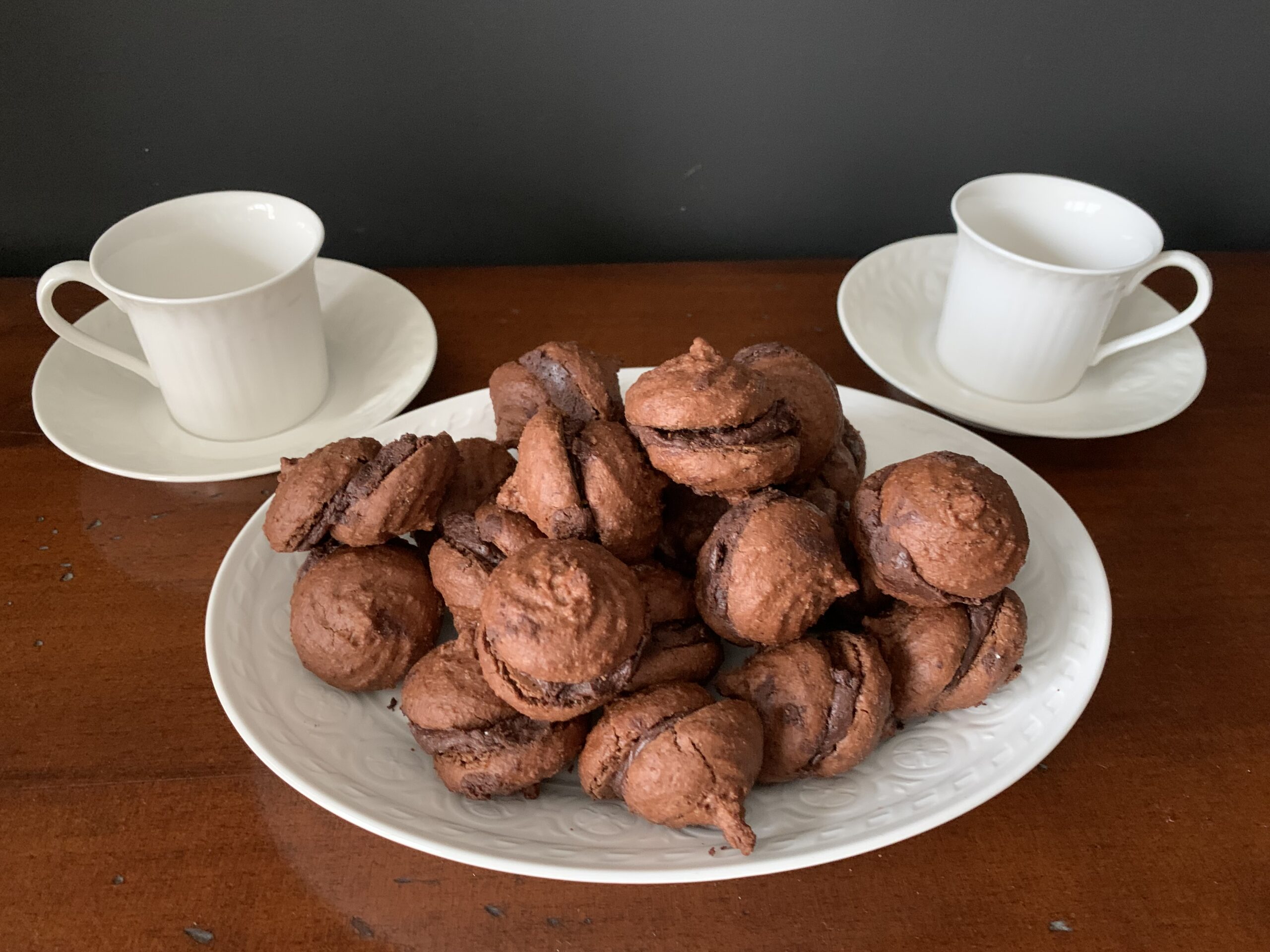 Or have you already "seen them?"
Yes: Kisses in Alassio can also be seen, in the form of exhibited works: Artàporter issued a call for artists to submit tiles for the Muretto virtual version.
Alassio thus becomes METALASSIO and some artists have represented the Kisses this way: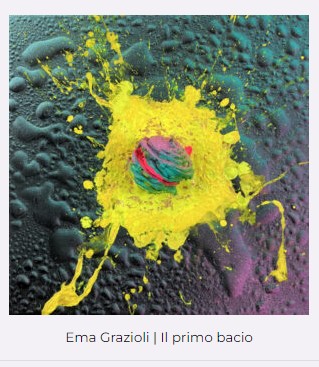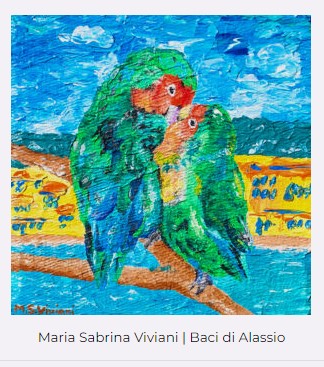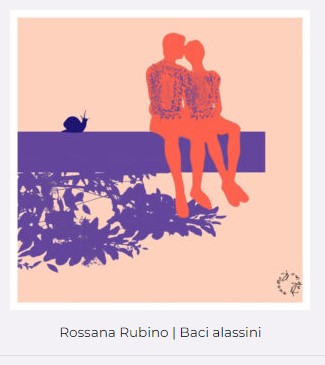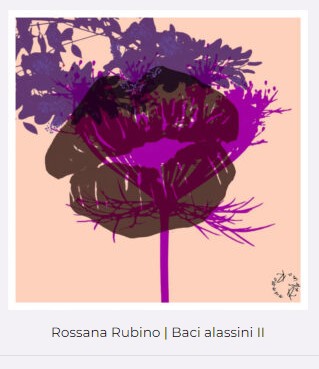 Speaking of virtual kisses, have you ever heard of Kissenger?
I know, it's a name that immediately evokes a parody …
But Kissenger really exists, though: it's an app with a device you can attach to your phone to send each other kisses via phone …
I'll pass, over the phone at most you can get me to sing … you know the song Kiss by Prince, also made famous by Julia Roberts in Pretty Woman who sings it in the bathtub?
Or on the phone kisses can be written, quoting some of the most beautiful poetry ever written, for example there is
Love's Philosophy by Percy Bysshe Shelley
The fountains mingle with the river
And the rivers with the Ocean,
The winds of Heaven mix for ever
With a sweet emotion;
Nothing in the world is single;
All things by a law divine
in one another's being mingle
Why not I with thine?
See the mountains kiss high Heaven
And the waves clasp one another;
No sister-flower would be forgiven
If it disdain'd its brother:
And the sunlight clasps the earth,
And the moonbeams kiss the sea
what are all these kissings worth,
If thou kiss not me?

But since we are talking about the sea, at this point I ask you: did you in Alassio eat the Kisses, see them, or give them?