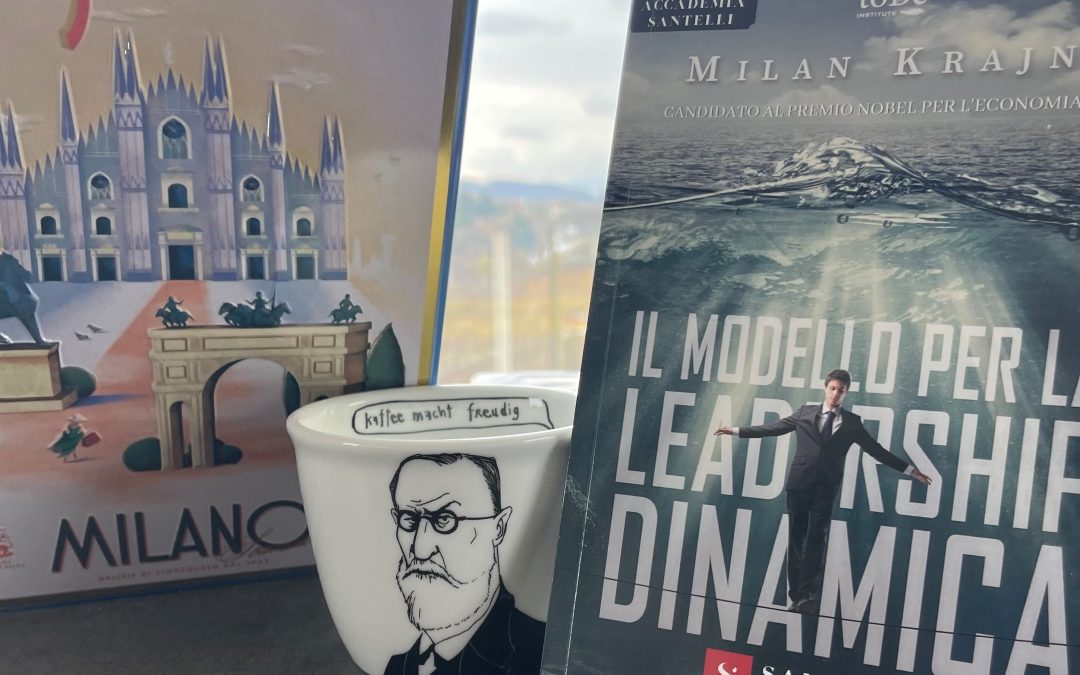 Dynamic leadership model is the book published by Santelli Editore that Milan Krajnc is currently presenting in Italy.
Dr. Milan kindly sent me a picture of his coffee in Milan for the column "journey from mug to mug." 
I thank him, with the best wishes for his book presentation tour.
Dynamic leadership model is a project to which he cares in a particular way, telling of how it basically involves future and humanity, according to the principle that man first takes care of his own goals.
The cornerstone is Nature.
Business and material goals must support personal goals, according to Dr. Milan's model.
A truly optimal concept, especially in this black period on all fronts, not least work, don't you think?
I have had the opportunity to hear the experiences of many people and honestly, despite all my cosmic pessimism, I would not have been able to imagine to what levels one falls, in terms of working conditions, in too many areas and in too many cases, unfortunately.
This is why I feel strong empathy, in particular with my classmates from the last course I attended: a heterogeneous yet complementary group, capable of cementing itself by turning into a truly beautiful friendship.
I hope you have no problems with your job, I hope you find it satisfying, I hope your merits are recognized and paid in a suitable manner.
I hope you can witness the satisfaction, the realization of dreams, the realization of your project, just like Milan with his Dynamic leadership model.