Questo articolo è disponibile anche in:

English
1

min lettura - read
"Welcome to the most beautiful bookshop in the world"
È Luciana che ci regala questa visita!
Se sai cosa significa respirare l'aria bohémienne curiosando tra le bancarelle lungo la Senna, ad esempio, hai la percezione di cosa sia la magia di uno specifico luogo, unico al mondo, come in questo caso.
Il proprietario umano della Libreria Acqua Alta, che per alcuni è stato uno stratega in fatto di marketing e per altri un sognatore, si chiama Luigi Frizzo, ma in realtà i veri possessori sono i gatti.
Ho già parlato dei gatti di Venezia e di Luciana, ma non ho ancora raccontato che ci siamo conosciute sui banchi di scuola: già allora lei si prodigava a portare il latte per i gattini che erano stati abbandonati nel cortile della scuola che frequentavamo insieme. Anche queste foto sono sue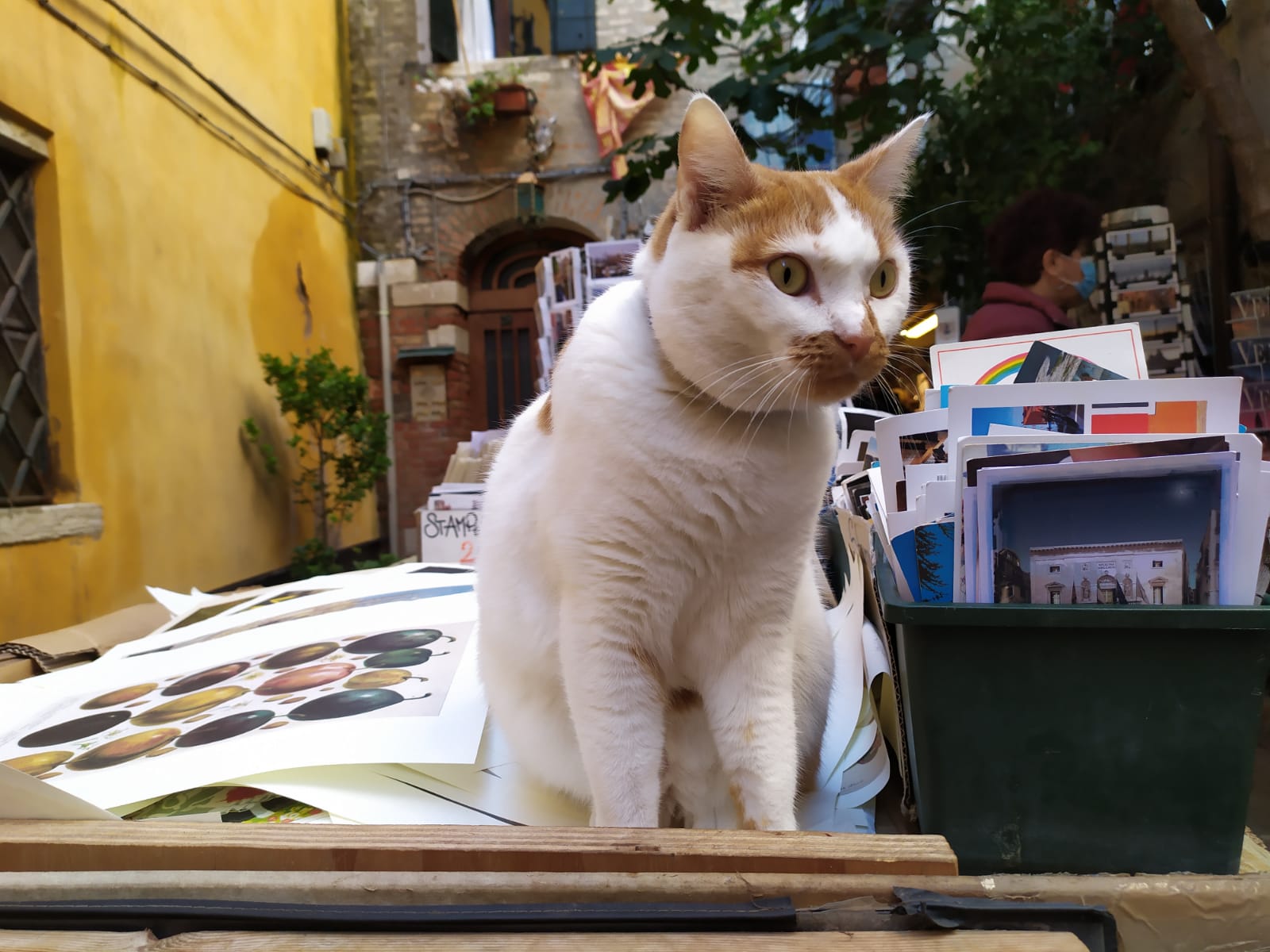 Dunque GRAZIE Luciana!
E tu? Hai qualche foto dei felini veneziani? O di mici e libri?
Io adoro l'attitudine dei gatti e trovo che a Venezia il loro vivere appropriandosi con naturalezza della bellezza ignorando con fare serafico chiunque e qualsiasi cosa diventi ancor più rappresentativo.
Una sorta di estraneazione che ricorda i momenti di lettura, quella bella soddisfacente, quella che vorresti che non finisse mai.
La lettura che ti ha già catturata/o alla prima frase e che ti provoca la curiosità di sapere cosa sta per succedere alla pagina successiva, la lettura che ti trasporta letteralmente dentro la storia, dentro il suo mondo, che diventa anche tuo.
Qual è il primo libro che cercheresti alla Libreria Acqua Alta?