Questo articolo è disponibile anche in:

Italiano
2

min lettura - read
"Welcome to the most beautiful bookshop in the world"
It is Luciana who gives us this visit!
If you know what it means to breathe the bohemian air by browsing the stalls along the Seine, for example, you have the perception of what the magic of a specific place is unique in the world, as in this case.
The human owner of the Acqua Alta bookshop, who for some was a marketing strategist and for others a dreamer, is Luigi Frizzo, but the real owners are cats.
I have already talked about Venice cats and about Luciana, but I haven't told you yet that we met at school: even then she was doing her utmost to bring milk for the kittens that had been abandoned in the school yard we attended together. Also this picture is hers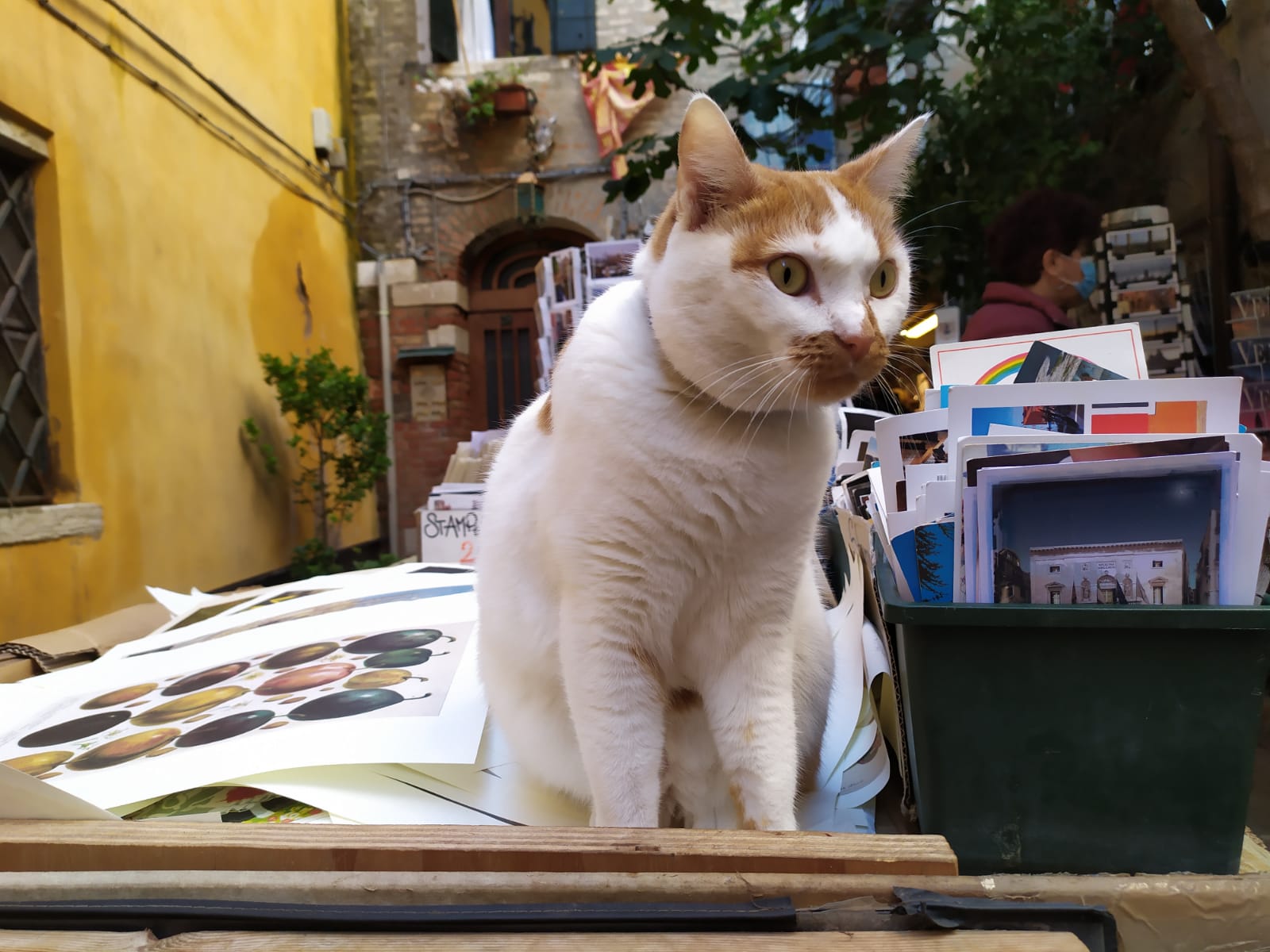 So THANK YOU Luciana!
And you? Do you have any photos of the Venetian felines? Or cats and books?
I love the attitude of cats and I find that in Venice their living appropriating beauty naturally, ignoring anyone and anything with a seraphic attitude, becomes even more representative.
A sort of estrangement that recalls the moments of reading, the satisfying one, the one you wish it would never end.
The reading that has already captured you at the first sentence and that provokes the curiosity to know what is going to happen on the next page, the reading that literally transports you into the story, into its world, which also becomes yours.
What is the first book you would look for at the Acqua Alta bookshop?