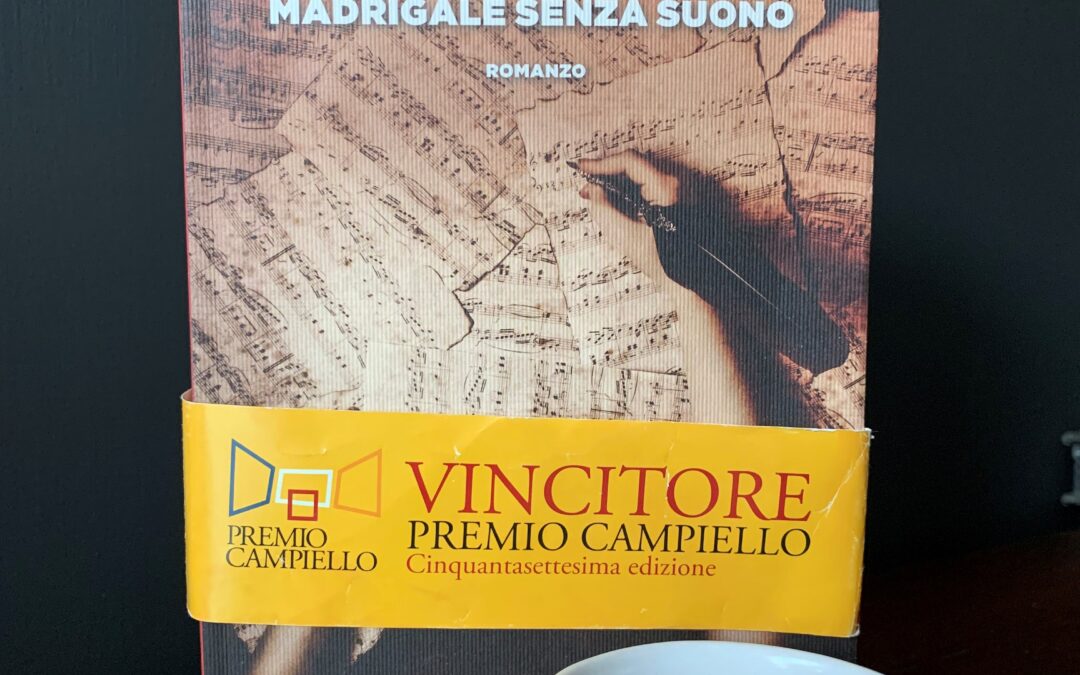 Madrigal Without Sound is the book recommended by Monica to help me dealing with a period of history that is actually not in my league.
Published by Bollati Boringhieri, Madrigal without sound won the 2019 Campiello Prize.
About the author: Andrea Tarabbia has a WordPress blog and I was struck by the header image: a photograph of the entrance to apartment No. 50 on Sadovaja Street, Moscow, taken in the year 2000.
Actually, given the particular construction I should speak of authors because if the Madrigal is soundless, the book on the other hand has multiple voices.
Three different visions take the reader to look at the soul of Carlo Gesualdo, known as Gesualdo da Venosa, famous for being an excellent madrigalist, but also a bloody uxoricide.
Igor Stravinsky, Glenn Watkins, and Gioachino Ardytti.
Igor Stravinsky certainly needs no introduction.
Glenn Watkins is defined as the greatest expert of Gesualdo da Venosa.
Finally, I would define Gioachino Ardytti as the embodiment of the legends around the life of Carlo Gesualdo.
The exchange between Watkins and Stravinskji is epistolary, you know how much I love letters. 
And it is a prelude to what will happen in Venice in 1960: Monumentum pro Gesualdo da Venosa ad CD annum.
On the other hand, Andrea Tarabbia ascribes to Gioachino a manuscript narrating the life of Carlo Gesualdo down to the dark details of evil reported in a manner as ruthless as it is functional in portraying the character perhaps with the same criterion of repentance that he intended by extruding it in the famous Pala del Perdono.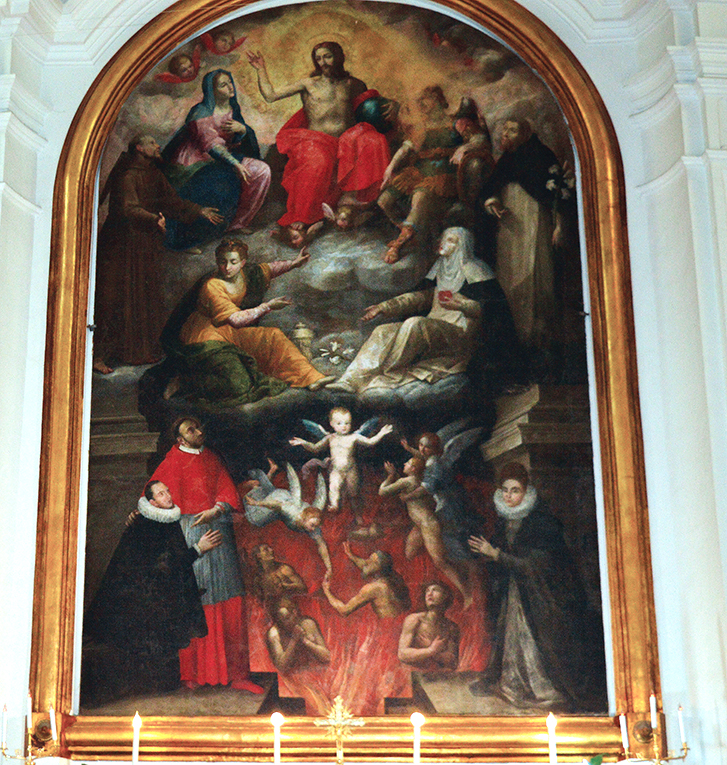 Franco Battiato also dedicated a song that invites reflection on morality and the actions of men.
The madrigals of Gesualdo, prince of Venosa
Musician murderer of the bride
What does it matter?
He strikes his note
Sweet as a rose.
Strong words indeed.
Carlo Gesualdo's bride: Maria D'Avalos, was slaughtered at Palazzo San Severo, where they lived, and various legends have been passed down about her ever since.
Certainly Maria remains a constant presence in the narrative of Gesualdo da Venosa's life, in a sort of seesaw between alter egos and a mixture of good and evil.
I rather like to quote you this sentence from the book:
I think that music is the bride of words, and that every word is a box where all pain, and joy, and life are contained. With sounds we can explode this box, give it more pain, more joy, more life than it already has.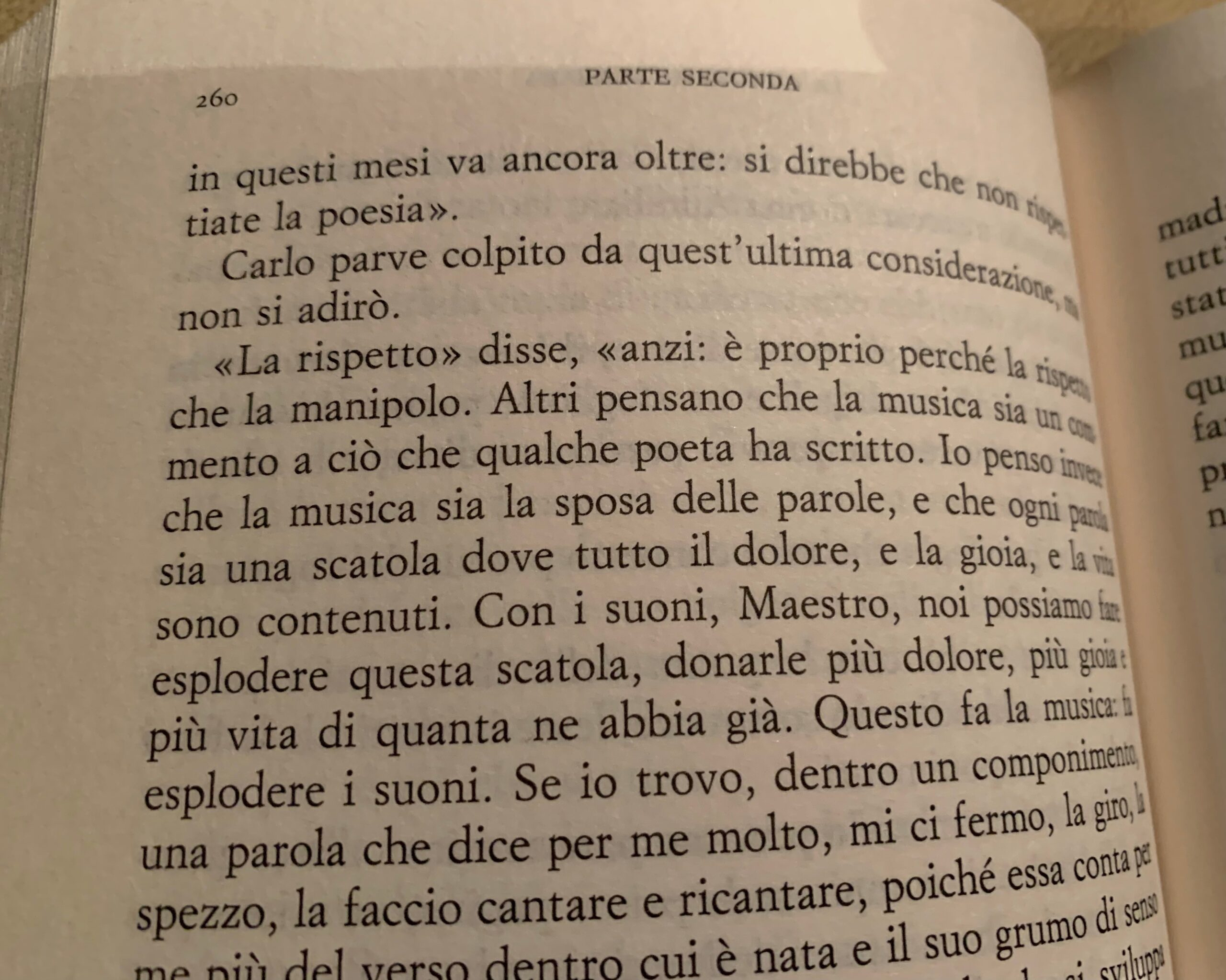 I find this to be very true: music for me can amplify states of mind.
What do you think?