Athflow derives from the merger of ATHLEISURE and FLOW.
Athleisure in turn is a hybrid term composed of athletic, that is sports and leisure, that is free time, and indicates a style of clothing that is practical and suitable for sports but at the same time fashionable, therefore also adaptable to other less informal.
And what does the flow add now? The cozy style: comfortable, relaxed, seemingly disinterested.
The idea of decontextualizing garments, extracting them from standard use and even more the deconstruction dates back to the early 70s thanks to, by now you know: King Giorgio, ça va sans dire.
In this last year, however, smart working has created a new need: to adapt the home outfit to a more formal connotation if necessary, in the case of conference calls, webinars, and so on.
Doing a search among the major trends, since I have a certain amount of springs, I had a déjà vu: already in the glorious 80s we used this genre. My memory was fixed in particular on a white jumpsuit with the red word United Workers of Americanino that I used a lot, very similar to the one worn by Chiara Ferragni here. 
In fact, almost all the stylists had presented knitwear in a rather universal way, precisely on the wave of the concept of comfort.
And again I find myself thinking of the maxi pullovers that reigned in the early 80s … for example, this Salvatore Ferragamo dress evokes them in full.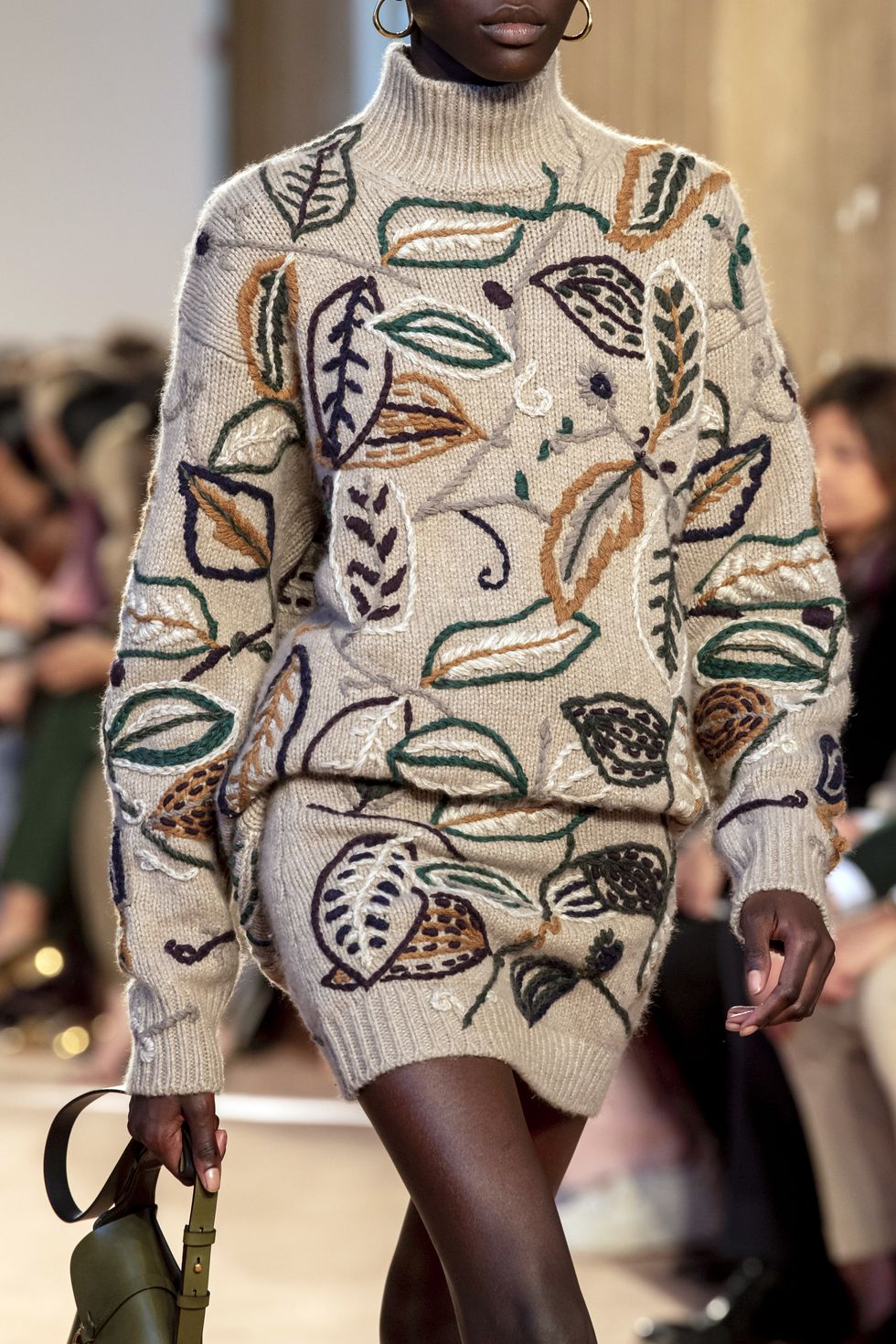 The novelty I like is the knitted trousers, here I would say that between comfort and warmth we are at the top.
Guess? I chose a random color …
What do you think of this contamination?
Has your way of dressing changed?
In general what is your favorite outfit?