Leccese Coffee is a specialty with a distinctive freshness.
We chatted about coffee in Milan,  delved into the three cs of Naples, n and discovered the Nero of Trieste. 
In Puglia, however, coffee is cold, because an essential ingredient is ice.
And it is no coincidence: ice constituted the business of Antonio Quarta who sold it by weight.
Who was Antonio Quarta?
My grandfather used to say that there was a need for a drink that would give relief to our sultry and scorching summers between the two seas. But because classic iced coffee often suffers from acidity if kept in the refrigerator for a long time, my grandfather Antonio had a brilliant idea: coffee on ice.
The process is simple but no one had thought of it before. Prepare coffee normally, sweeten it, and then pour it into a glass filled with ice cubes. Grandfather, who had a small ice-making factory, began to serve freshly brewed coffee this way. And, without meaning to, he had invented a real recipe for Caffè Salentino that soon spread throughout Lecce and the province.

These words are from Antonio Quarta (nephew), two-term president of the Italian Association of Coffee Roasters, and now a member of the Executive of the Italian Coffee Committee, as well as a director of the Quarta Caffè roasting company, a company that has been operating in Salento for more than 60 years.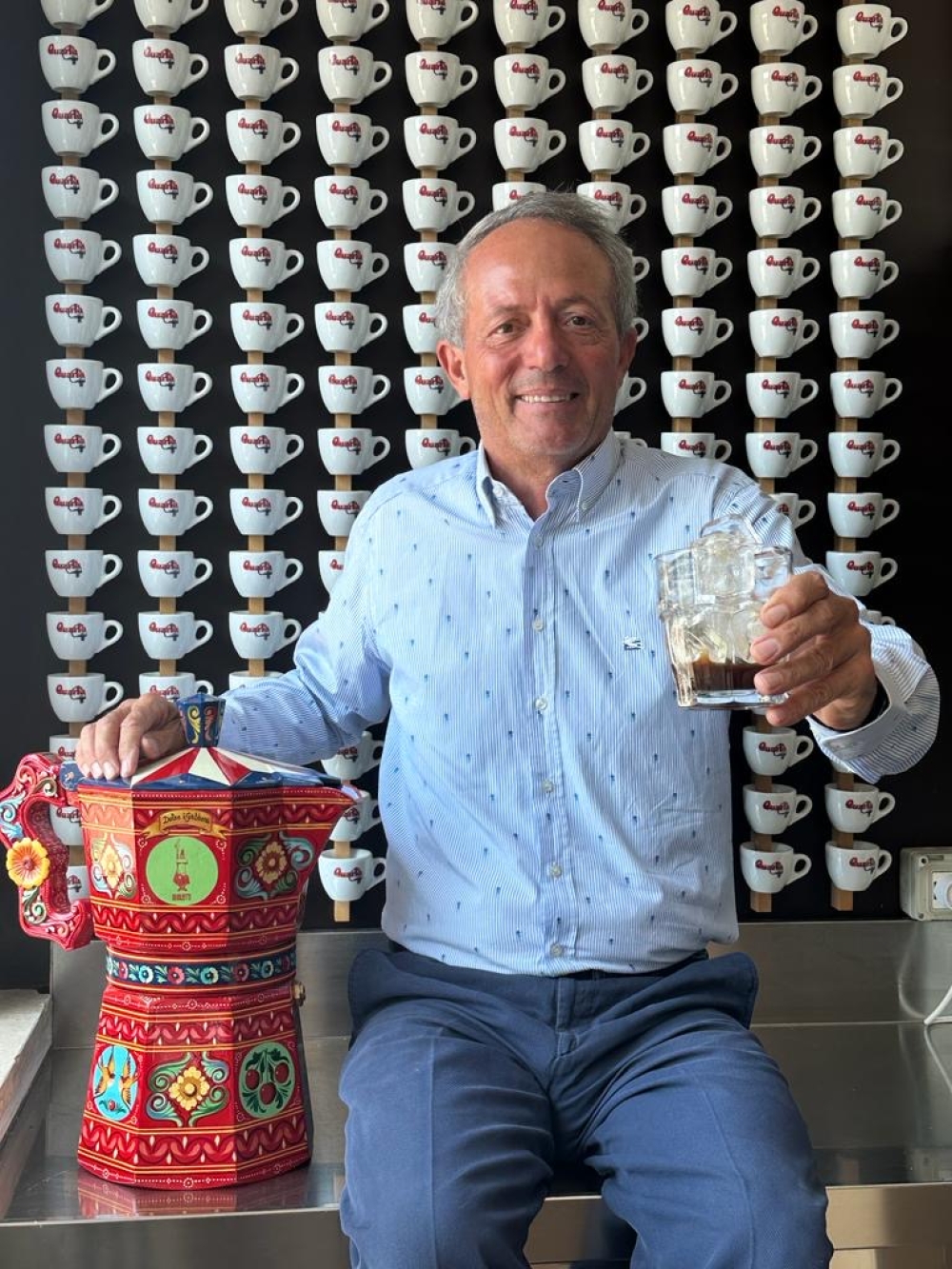 In recent days a controversy has arisen in the Leccesi in Lecce group  with the slogan STOP CALLING IT LECCESE COFFEE.
The object of contention is almond milk: apparently someone in Lecce does not like it being associated with the ingredients of Leccese Coffee.
Iced coffee involves the strict addition of coffee in the cup where there are already cubes, as also confirmed by Antonio Quarta, who claims the idea of the extraordinary alchemy between the warm aroma of freshly brewed coffee and the coolness of water crystallized to the right point.
Widely taken for granted is the addition of almond milk to iced coffee, considering it an integral part of the ingredients.
Even according to the Silver Spoon Leccese Coffee is a preparation that has made the whole of Italy fall in love with it, and includes the recipe with almond milk.
The Leccese people, however, apparently do not intend to take almond milk for granted, calling it an extra addition, a Salento custom.
In fact, the story told by Antonio Quarta goes like this: another variation saw the introduction of almond milk into the iced coffee, instead of sugar, becoming a welcome breakfast drink for consumers to pair with the Leccese pasticciotto.
I would say that this Leccese controversy is indeed a "pasty".
What do you think about it?
Have you ever happened to drink or order Leccese Coffee?