Before I even understood what Coachella was I tried to figure out how to pronounce this curious name.
The correct diction comes from the Hispanic language because Coachella is the name of the valley where this music festival was first held: in Indio, California, at Empire Polo Events. 
Coachella Valley Music and Arts Festival was born in 1999 on the occasion of the 30th "birthday" of the quintessential music festival.
No need to specify the name, right? Just the date is enough: 1969. 
Actually, the Coachella festival is conceived precisely on the failure of Woodstock 1999, so catastrophic that it was called the day the 90s died …
Coachella was the need to restart from art.
And from this restart, the numbers year after year have multiplied, until it has become a musical and very fashionable event.
Coachella is music, but Coachella is also outfits: I collected some photos from the web.
What do you think?
Would you feel inspired by the music enough to indulge in your look?
Have you ever attended any kind of dress code or otherwise themed event?
Undisputed queen of the just concluded edition was Zendaya who also surprisingly sang.  together with Labrinth All for us from Euphoria.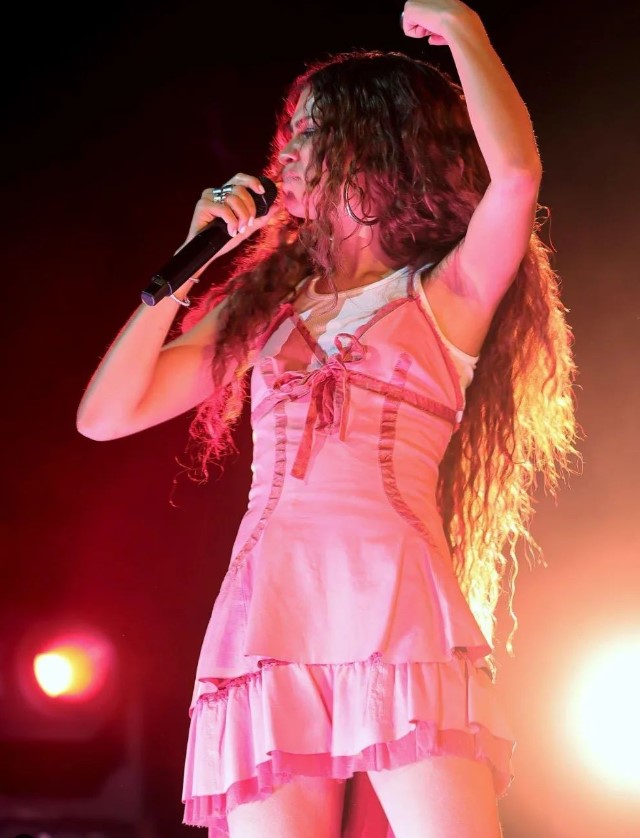 She is so universal and versatile that it becomes really hard to find suitable adjectives.
From the white camisole under dress for Coachella, to the maison blanche E-1027, built by Eileen Gray in Roquebrune-Cap-Martin, as her own testimonial for Le Capucines. 
Music always as an important thread.
I don't know about you but when I listen to Urge Overkill Girl you'll be a woman soon I can't help but think of a totally iconic scene … in the radio frame shall we catch a quote from it? We will talk about it again 🙂