A-mici in città is a focus on cats by Legambiente, which offered an opportunity to survey some data.
The aspect I would like to focus on is this: at the feline registry, the municipality with the highest number of cats per number of inhabitants is the town of Sant'Angelo in Lomellina: more than one cat for every two citizens.
We may say that in these parts cats do particularly well 🙂
In fact, Gravellona even boasts a cat mayor.
I can't help but immediately think of the cats from the famous "junkyard somewhere in London" … did you guess yet?!
I'm talking about the legendary Jellicle Cats!
There is no need for me to add anything else, is there?
If anything, I should add gratitude to Andrew Lloyd Webber for giving us Cats: a joyously engaging musical, full of vitality, and magically kaleidoscopic.
Wonderful music, stunning costumes and makeup, enchanting choreography.
Source of inspiration: Old Possum's Book of Practical Cats by T.S. Elliot. 
I still remember my amazement the first time: immediately enraptured by the thought of the three names:
The Naming of Cats is a difficult matter,
It isn't just one of your holiday games;
You may think at first I'm as mad as a hatter.
When I tell you, a cat must have THREE DIFFERENT NAMES.
How many names do you have?
Actually we humans have more names too, don't we?
One of the nicknames I have always used is really the name of one of the characters in Cats.
My husband gave me the musical dvd back in the days when it was not so easy to get this kind of things, and he gave me even more: we saw Cats at the Arcimboldi! Sitting in our seats as the Jellicle Cats peeked out around us, I'm still heart-eyed 🙂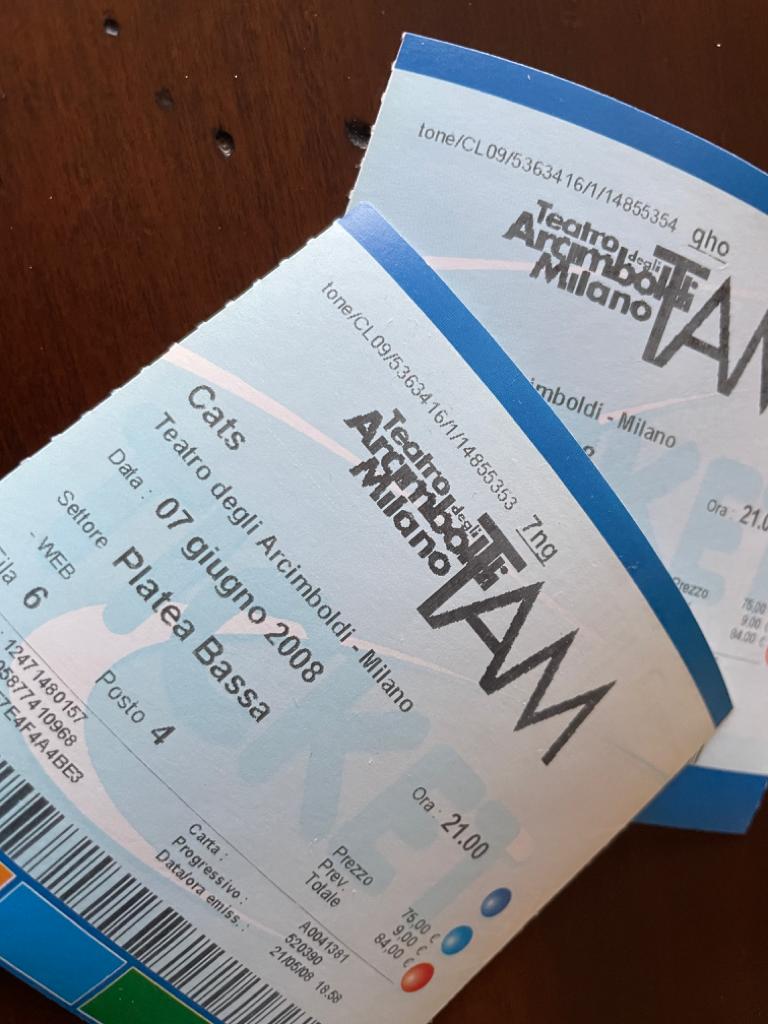 May I invite you to review a small excerpt together?
Now would you tell me about the cats living with you or near you?