Questo articolo è disponibile anche in:

Italiano
2

min lettura - read
Burj Al Babas is the name of a ghost town located in Turkey. 
Yep, I don't know about you, but I find the idea fascinating.
And if I tell you that this city is made up of about seven hundred castles inspired precisely by those of fairy tales?
My first thought was a mix of Mickey's Apprentice Sorcerer getting out of control again like with brooms
and the Star Wars clones
Not that it is new that "on paper" as they say, the perspectives are a little different… but there is also an official website where you can admire pharaonic contexts.
With all the possible understanding for the splendor of the case, the idea of an agglomeration of seven hundred castles in series makes me think of a nightmare, or at least a sort of Suburbicon in the sheikh version.
But can you imagine how the constraints could be?
I get something like "dragons can only be kept in the highest tower …"
Seriously, Suburbicon is cinematic fiction, but it's inspired by reality: Levittown
just as the seven hundred castles are absolutely real.
Unfinished but real.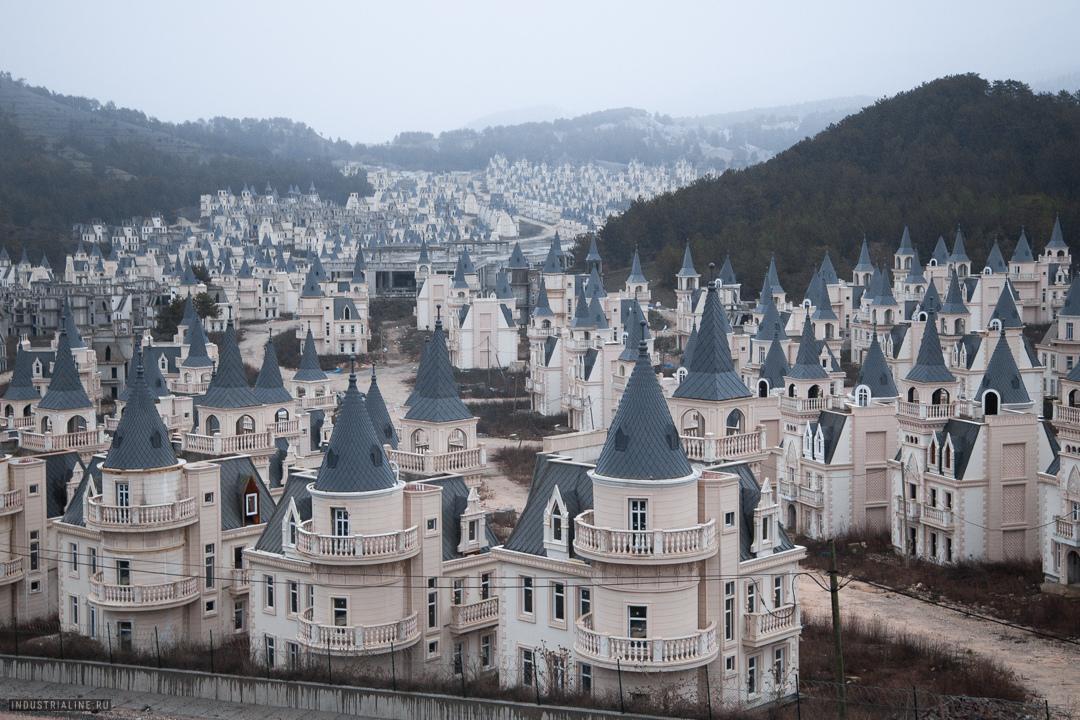 The version bouncing around from site to site is that the project has stalled due to the oil crisis and that payments for the more than three hundred castles already sold to Arab buyers have been blocked.
But I honestly do not see these overcharged ones as they move to their mini castle number 511 adjacent to the castle, with a view of castles …
Am I too controversial?
I don't know, I just can't make sense of it, or maybe I can't believe in a real estate project like this, but of course you correct me if I'm wrong!