Questo articolo è disponibile anche in:

Italiano
2

min lettura - read
Today is a day of celebration for many people who live and work in Milan, but in general Sant'Ambrogio is an important event for everyone, arriving the day before the Immaculate Conception: both dates that officially kick off the Christmas season.
If you have not yet had the opportunity to visit the basilica of Sant'Ambrogio, I suggest you to mark it for the first useful occasion, for me among other things it represents the memory of the prelude to work, right in the immediate neighborough: in those same streets where until 2006 the Oh bej oh bej fair took place.
A particular name, a Milanese expression that, in addition to representing the dialect that is the roots, to which I always care, recalls the cries of joy of children: what could be more beautiful?
Oh beautiful! Oh beautiful! Were the games and sweets that Giannetto Castiglione distributed to children in 1510 to obtain benevolence from the Milanese fearing not to be welcomed in view of the assignment received from the Pope, towards which the Milanese had shown discontent.
Have you ever had the opportunity to visit this market?
I would say that it is really fun to browse among the stalls that offer curiosities and out of the ordinary objects.
These are some of Elisa's pictures from last year: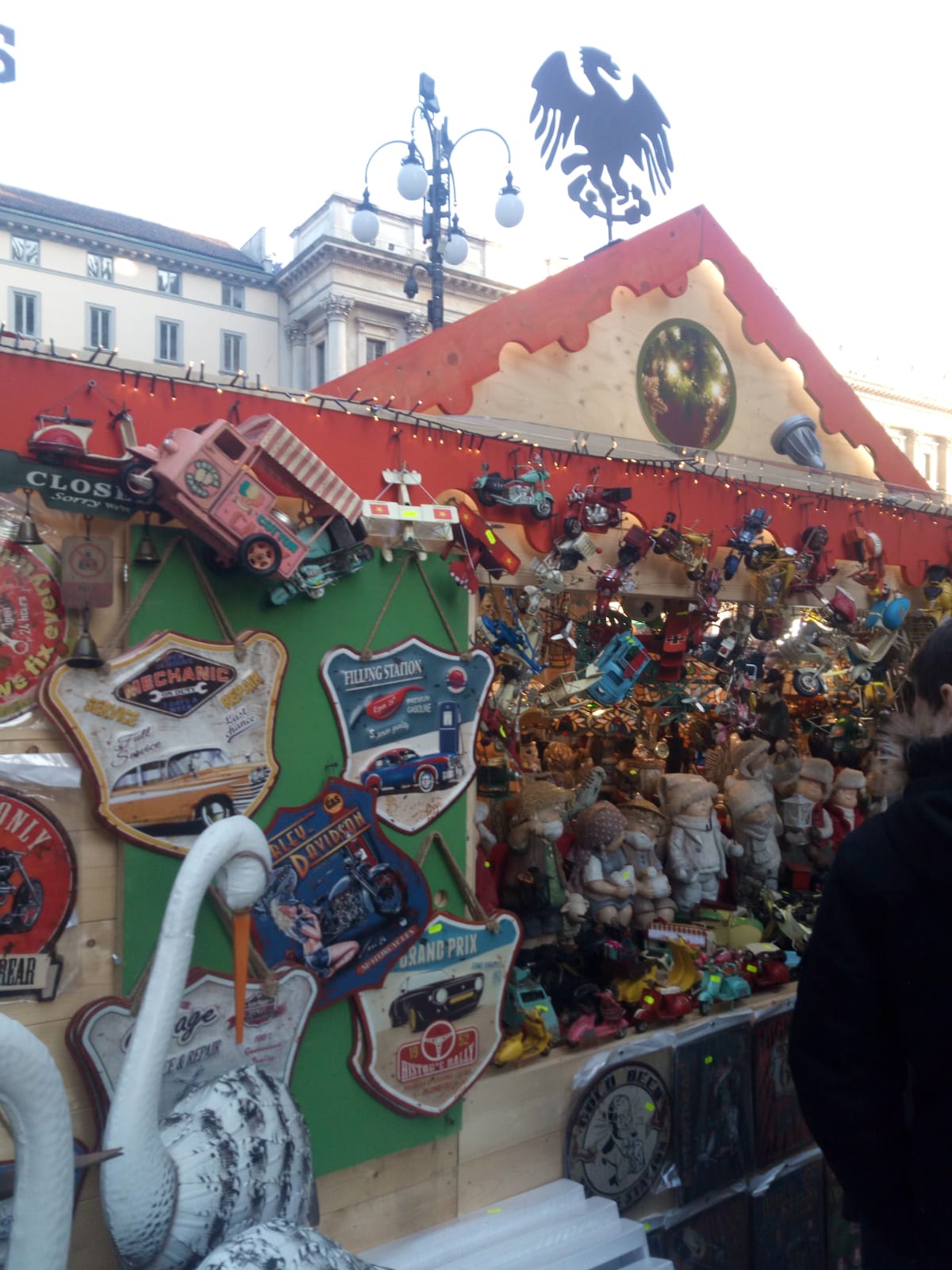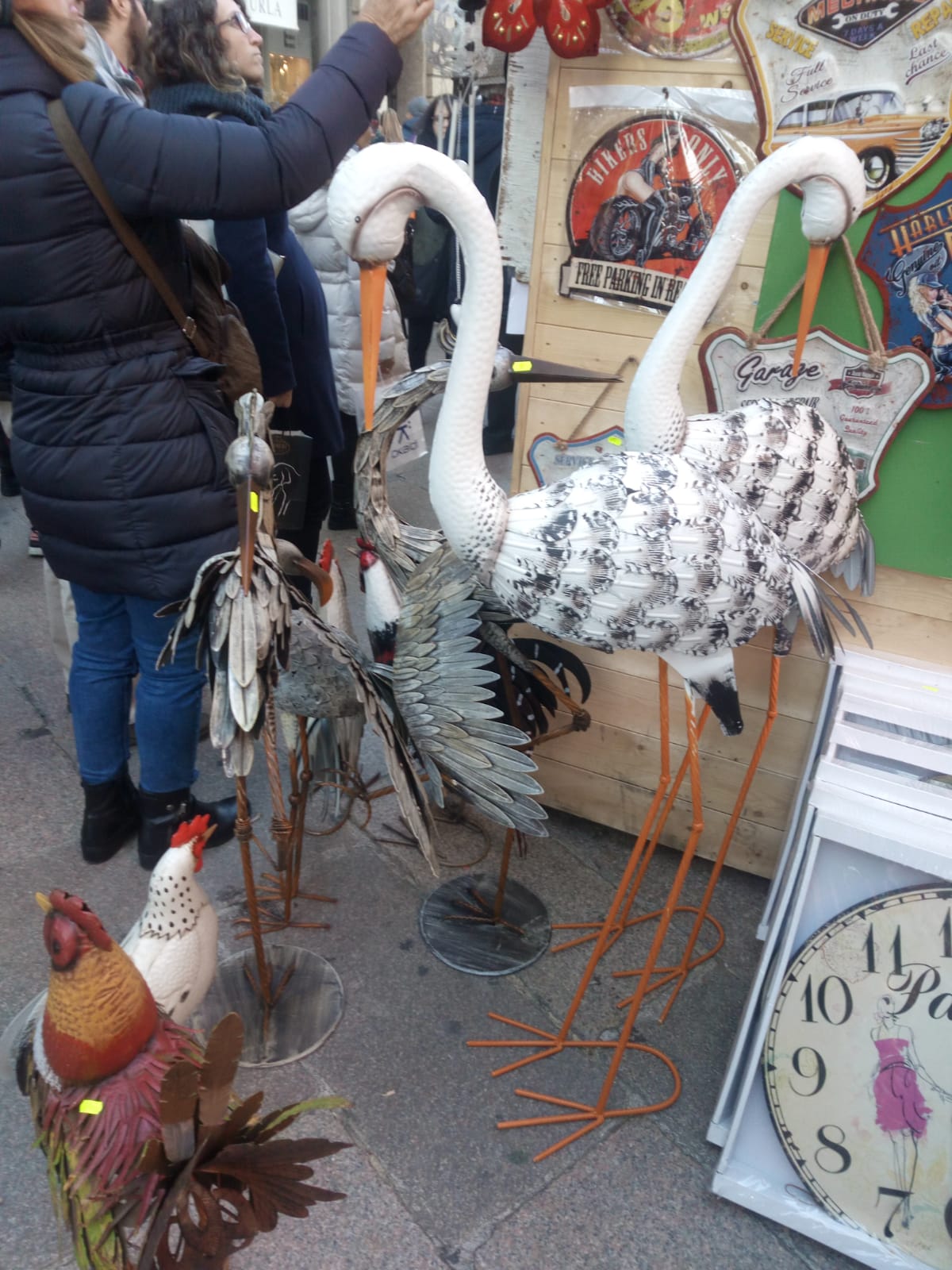 I was there once in the glorious 80s and a few years ago also in the new location in the Castello Sforzesco area again thanks to Elisa who then guided us to the Christmas Village, after a visit to the Natural History Museum which I also recommend, in particular to make children spend an unforgettable day.
After all, Milan is an inexhaustible source of interesting things to do, of beautiful things to see, and also of good things to eat, why not?
Since we are in the Christmas theme, for example, we cannot fail to mention the panettone which, among other things, always goes well with a good cup of coffee.
The official site of the consortium reports three different legends related to its origin. Which would you choose?
I choose the second, ça va sans dire… 

But let's not get lost in romance: it's almost time!
The appointment with the premiere of the Teatro alla Scala, which is one of the most worldly events ever, this year will be broadcast. 
A riveder le stelle.

It means to see the stars again, and let's hope not only them.