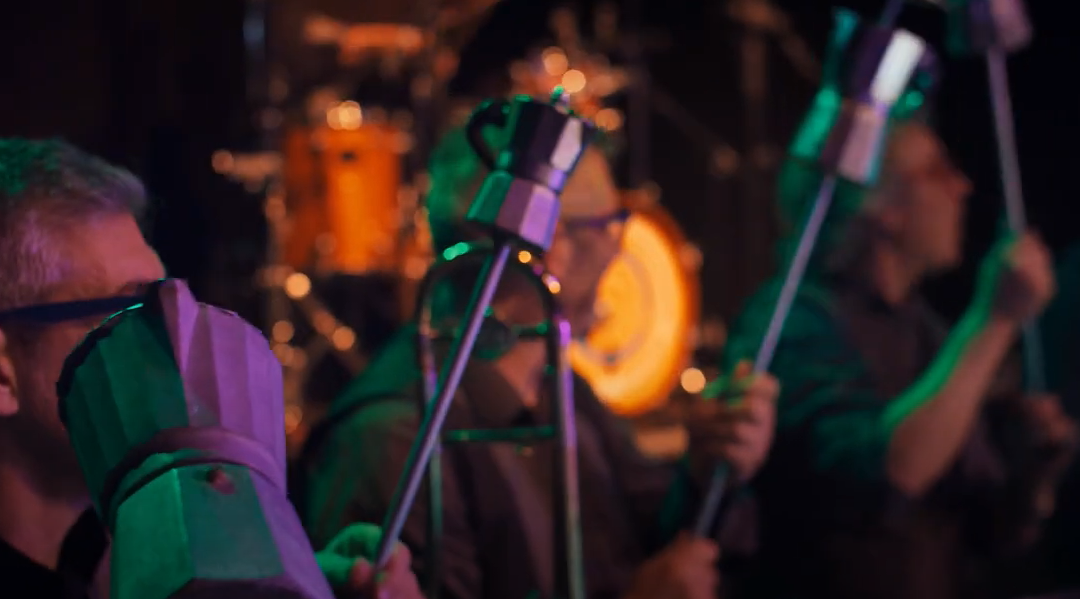 On the fact that the bubbling of coffee rising in the mocha is a pleasant sound we all agree, right?
I report again the chance to download the ringtone.
We have already seen together an alternative use of the mocha for cooking mushrooms.
Do you know of any others?
Following Giuliano Sangiorgi's participation at the Locomotive Jazz Festival I saw that the mocha can become a musical instrument!
They are the MOKA Family big band.
They call themselves fourteen crazy musicians who, armed with instruments and musical mokes, shoot thoughtful lyrics to the rhythm of Symphonic Swing'n'Roll in a stage-musical game suspended between reality and imagination.
Sounds like a good saraband to me, the merriment is infectious, don't you think?
So thinking about the musical mocha, what other object produces a sound that you particularly enjoy?
It could be the sizzle of pancakes, the "sclock" of the cap of a jam jar … here we also go on onomatopoeia and therefore I ask for help with the right words.
Dried fruit at Christmas sclock?
Or is it the cookies under the teeth that crackle?
In The Big Chill for example, the characters make a sheet of aluminum foil musical.
Cate Blanchett in Bandits uses ladle and pots.
And when you throw yourself on the sofa? The noise is muffled and preludes the welcome of comfort that awaits us.
Staying on the relaxation moments but also on the music theme: are you among those who under the roar of the shower water sing?
What do you like to sing?