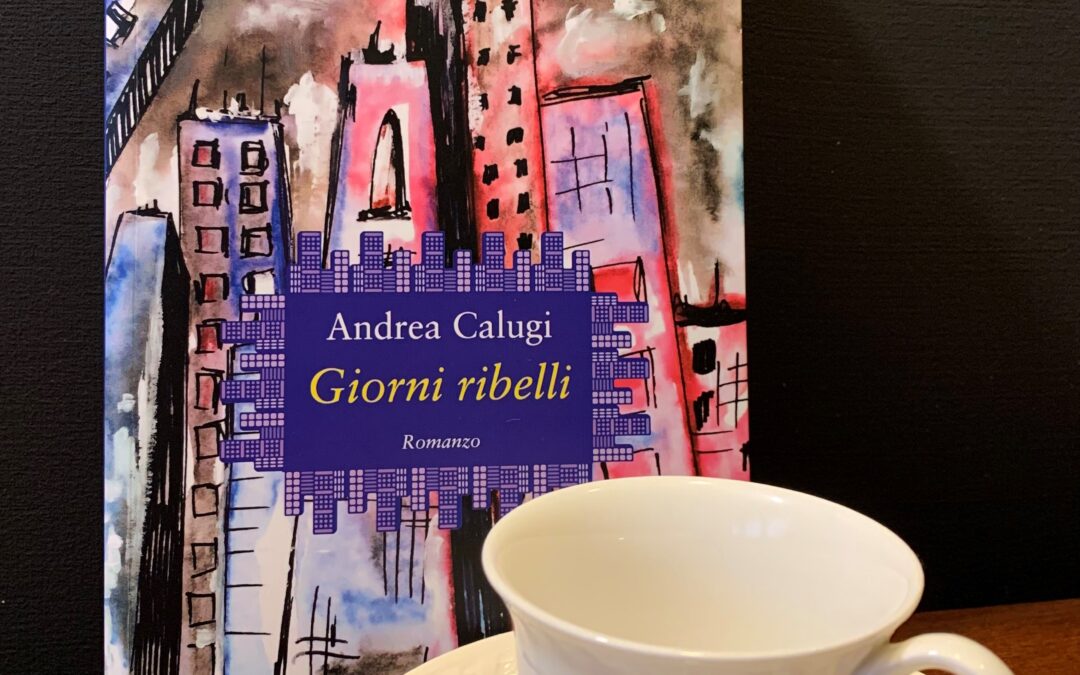 Giorni Ribelli (Rebel Days) is the latest book by Andrea Calugi, whom I thank most sincerely along with Manuale di Mari. 
Andrea Calugi is from Tuscany and from his short biography I like to quote this sentence: he is still searching for his future, among a book to read, a page to write, a song to listen to and a glass of good wine to drink.
It is therefore easy to empathise, and as Andrea searches for his future, he offers us a vision of the future in his book.
A timeless future, a future that we cannot calculate, a future that is far away and at the same time near: all the time I had the perception of a kind of dualism.
I was reading about a future and thinking about a past, a clear representation of how everything changes but how in reality everything remains unchanged.
The days flow by and history repeats itself.
A history from which we do not learn, or do not want to learn.
A history of wars, such as the one that characterises Rebel Days, that invite reflection, that spur the search for Freedom before it is extinguished.
I loved a passage in the book in which Andrea compares the earth to a human body bleeding from the wounds of the bombs and "it hovered dust that slowly, like tears, fell back to the ground, flooding everything and everyone with its weeping."
I wish everyone had the sensitivity to see the earth bleeding, to feel the pain of the earth, which is pain for everyone.
And I was struck by the thought of one of the characters that "the real fear was that with him would also die all those wonderful memories that should have survived him instead."
Constantine is considered crazy for his way of thinking, what is the real fear for you?
Do you feel rebellious?
Who or what would counteract your rebel days?